Cute Hiking Outfits 101 - How To Look Chic While Hiking [Ultimate Guide]
Going for a hike can be a truly unforgettable outdoors experience.
There's the fresh air, the feeling of excitement and sense of achievement - and the spectacular views that make for the ultimate Instagram backdrop.
Finding the right hiking outfit, though, can be stressful. After all, it's not easy to achieve the optimal balance between fashion and function.
Fortunately, we're here to offer some expert guidance on the matter.
Sure, the point of hiking isn't to turn the trail into a runway - but we also believe it wouldn't hurt to look cute when you're out in nature.
Whether you're going for an hour-long walk through the woods or an all-day hike to the summit of a mountain, we've got you covered in our guide to cute hiking outfits.
We'll go over trendy summer hiking outfits, what to wear on winter hikes, plus we'll give you a couple of outfit ideas for long hikes, a casual hike - and everything in between!
Let's get started!
Cute Hiking Outfits Ideas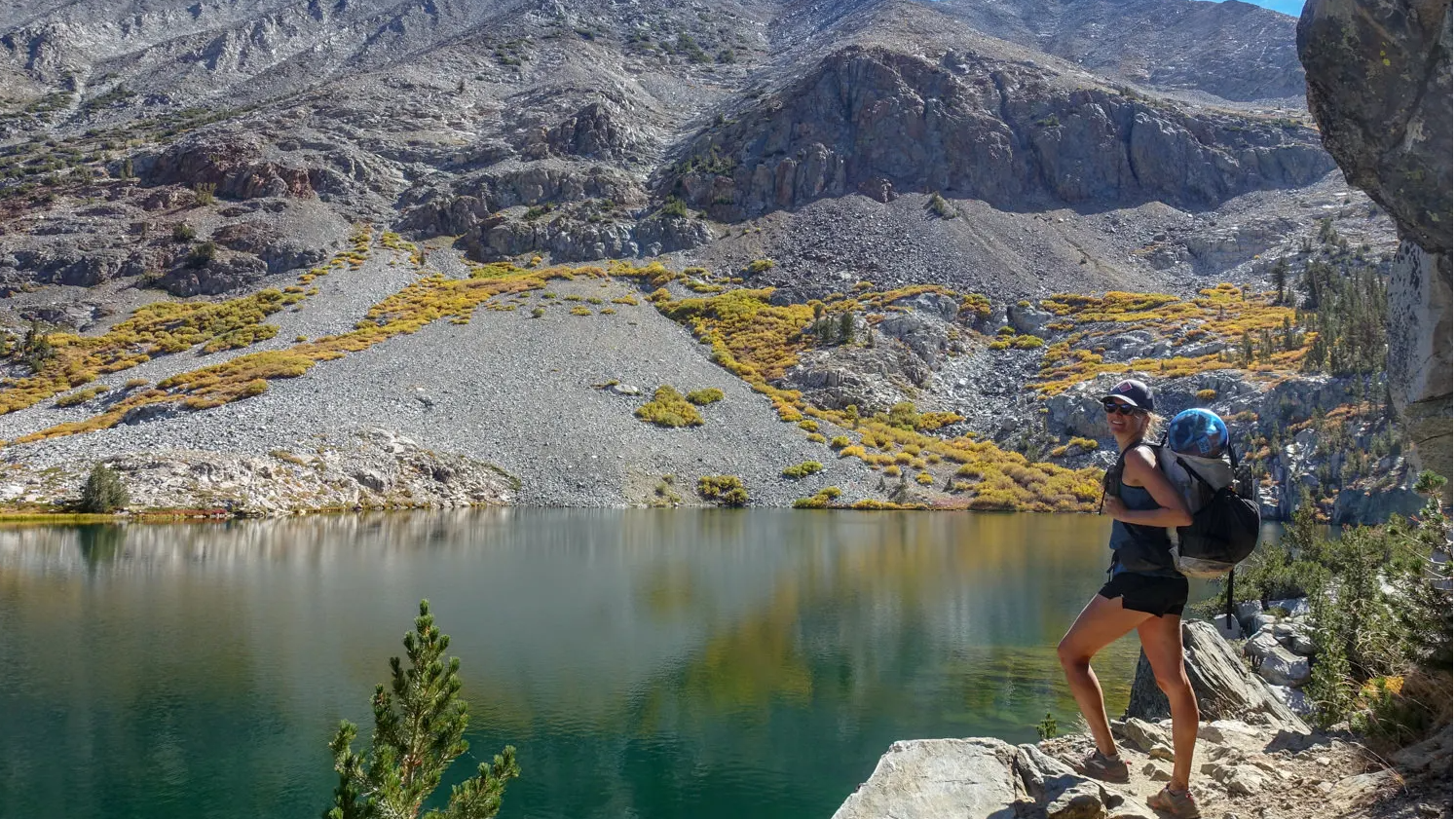 The main reason why assembling the perfect hiking outfit is so problematic is that you have to be prepared for everything.
When it comes to hiking outfits, it's not just about looking amazing - you simply have to think about functionality, too.
That's particularly true if you're going on a longer hike, let alone a thru-hike (that's a whole different story - believe us).
For now, let's stick to outfit ideas for a day hike or a hike that doesn't require strenuous mind and body strength that a thru-hike does.
So, let's go over some cute hiking outfits for every occasion - including heat, rain, snow, and more.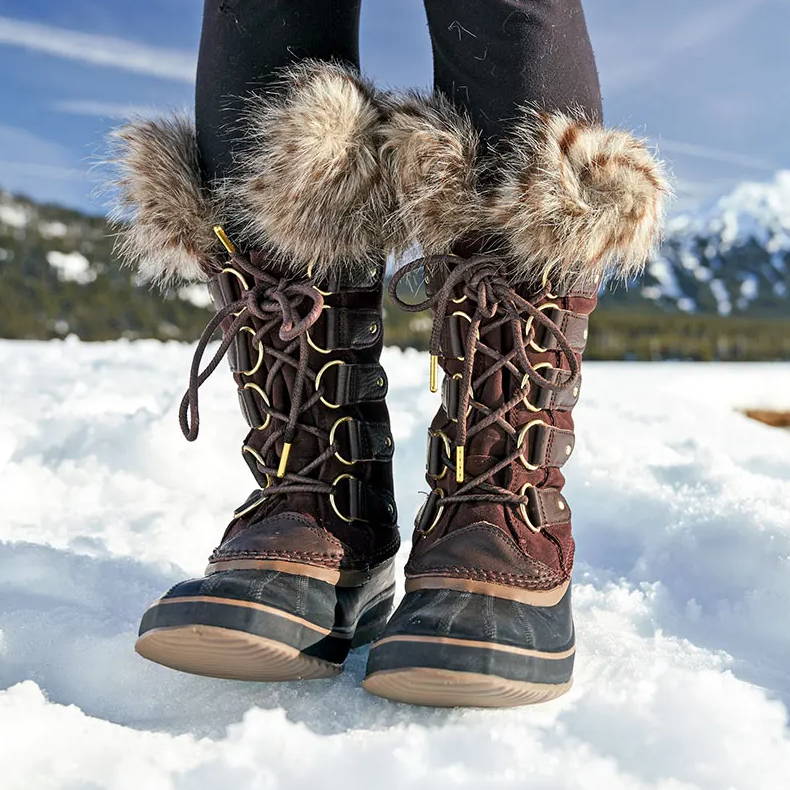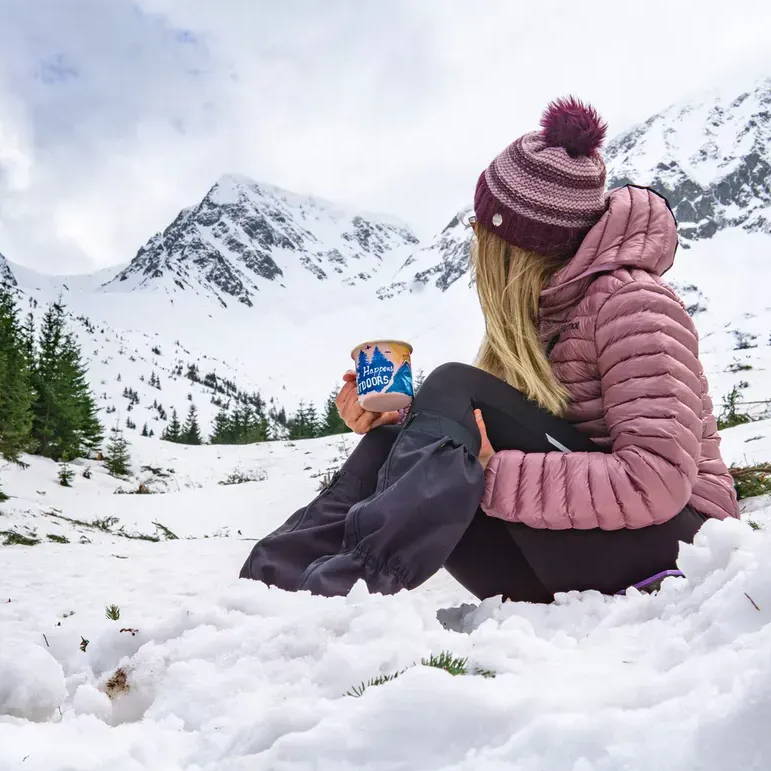 Thick leggings, a warm sweater, and a puffer jacket are terrific choices for winter hiking.
If the weather is likely to be really chilly, you might want to consider wearing thermal layers. And if you are going on an all-day trek in harsh weather conditions - deep in the mountains, for example - you could throw on thick leggings as a base layer under your pants.
While a hike during a cold winter day sounds fun, you'll want to do everything to keep yourself warm in any way possible - and that's not always so easy on the trail.
So, make sure that your hiking clothes are not only practical but also extremely warm.
Fleece, for example, is a great fabric that is guaranteed to keep you from freezing.
Oh, and you'll also have to keep your feet warm! You wouldn't believe how quickly your feet can get cold in the snow.
A great pair of hiking boots that are both waterproof and warm is an outstanding choice of footwear on most trails.
Remember that no cute hiking outfit for winter is complete without headwear. A beanie will not only give a stylish touch to your hiking outfit but will keep you warm while you're out in the cold, as well.
And another thing:
Snow WILL find its way into your boots. Snow will also melt. And your socks will get drenched - and that's the worst feeling in the world, not to mention dangerous.
Remember, the biggest risk of cold-weather hiking is not being able to dry.
We're saying this because you should know how important it is to wear tall, warm socks. And put a few extra pairs in your backpack while you're at it.
An essential part of all cute hiking outfits for winter is a jacket. On that note, a puffer jacket goes great with a striking pair of hiking boots.
Hiking trails can stretch for miles, so you want to have every chance to keep yourself warm while out in the harsh, unforgiving nature.
Having pockets on your jacket is not only extremely practical, but it can also help you keep your hands from freezing.
It goes without saying that some accessories are crucial on a winter hike, like gloves.
You could wear a pair of cute gloves that match your puffer jacket or your hat, for example.
Cute Summer Hiking Outfits

Instead of wearing head-to-toe black, opt for a lively and vibrant approach for a cute summer hiking outfit.
Layer a lightweight, breathable tank on top of a sports bra. If you'd like to go the extra mile outfit-wise, find cute underwear and wear a matching sports bra.
Nothing says stylish like a hot, matching set!
Depending on where you're hiking in the summer, opt for leggings or bike shorts.
Backpacking during hot summer days is not always a picnic, though. You still have to think about a few more things other than the extremely warm weather.
Annoying bugs and mosquitos are the first things that come to mind here.
If the trails you intend to hike are known to host insects and other unnerving creatures, you might want to reconsider the cute bike shorts and sporty sandals and go for the classics: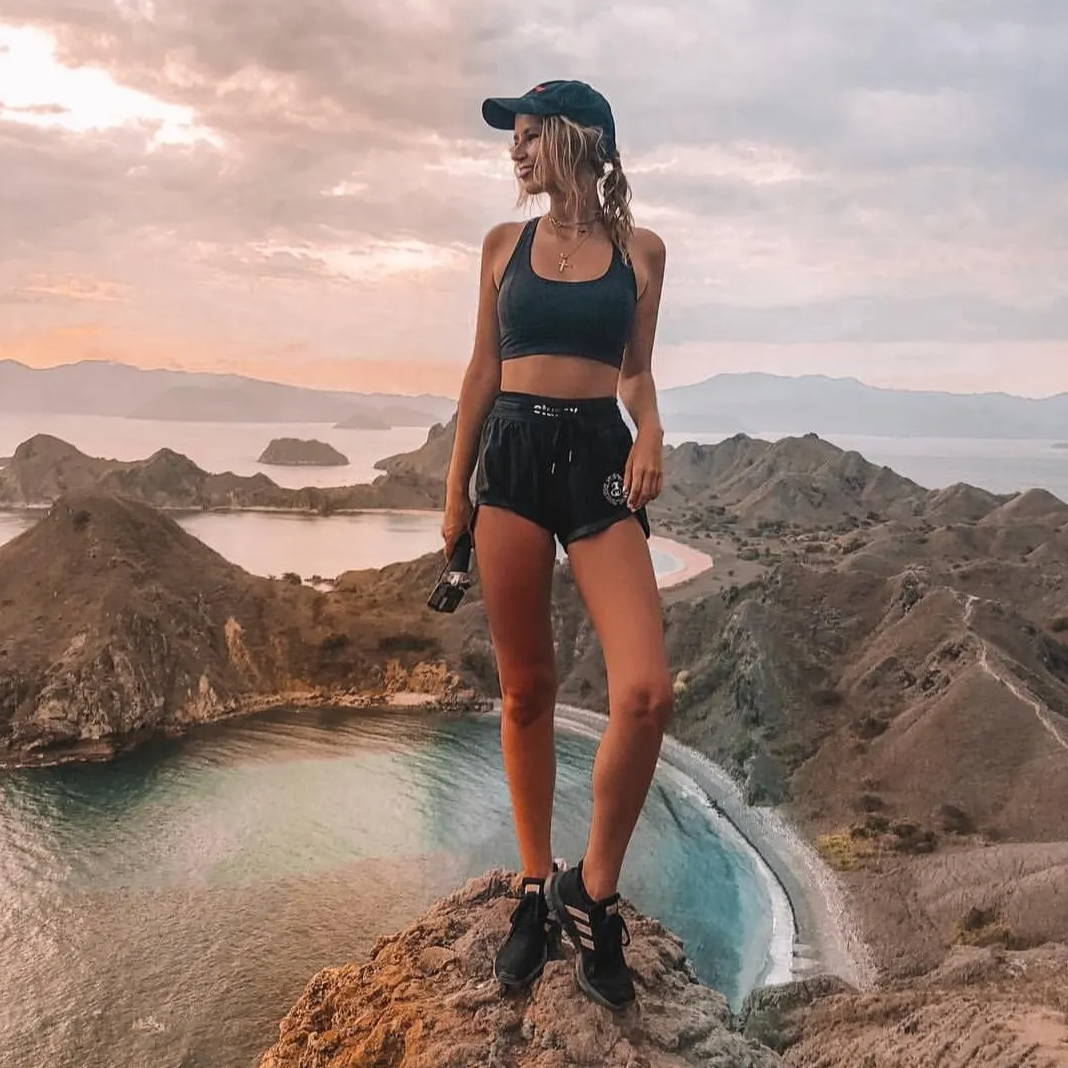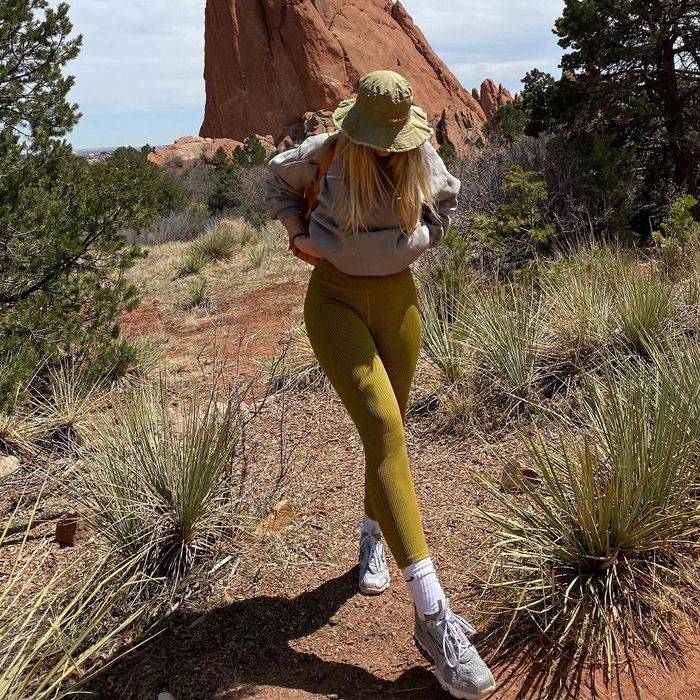 Your go-to pair of pants or leggings and sneakers.
And no, your underwear and sports bra don't have to be the only things that match. You can also find a myriad of cool, tie-dye summer hiking outfits - such as a matching tank top paired with chic leggings or a cute lightweight jacket.
And if you go with stylish white sneakers, there are endless possibilities when it comes to socks design. If you're going to show off your socks, they might as well be fun!
Is there a better time to accessorize than a summer hike?
We don't think so!
If you're going to be walking on a warm summer day, don't be afraid to explore something other than the trail - complete your hiking outfit with cool accessories.
A chic hat or a stylish pair of sunglasses will surely add some pizzazz to your style.
Speaking of summertime hikes, please remember to apply and reapply sunscreen during your hike to avoid being sunburned. Sun protection is a must!
That is where a cute hat comes in handy:
It does a fantastic job protecting your head in the great outdoors.
UV protection fabrics that block UV rays are part of the hiking clothes you need to wear. The use of sun protection face creams only contributes to this - but shouldn't be your only line of defense.
Oh, and one more thing about summer hiking outfits:
Many people (very mistakenly so) believe that removing T-shirts will make them feel more refreshed - or at least keep them from getting hotter. But that is far from the truth.
The longer a nude body is exposed to the scorching heat, the worse it becomes. So, no, removing all the things that you think are keeping you from cooling down is not the solution.
Of course, that does not imply that you must dress in heavy clothing. A shirt or a light-colored T-shirt (remember, light colors reflect sunlight) will protect you from the sun's rays.
A breathable, chic tank top with paired tie-dye pants or leggings will make a whole day of walking feel like a quick stroll in the park!
The Perfect Hiking Outfit For Rain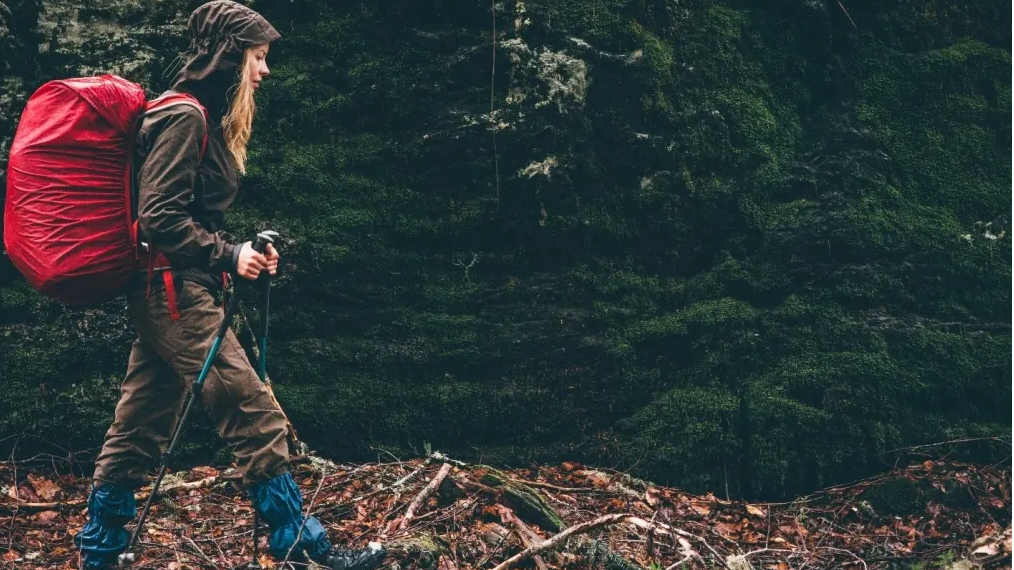 Is there anything better than a fall hike?
The weather is warm enough without being too cold, the leaves are changing color, and you finally get to enjoy a breath of fresh air after long summer months.
Sounds lovely, right?
Sadly, one part of fall hikes is practically unavoidable - rain.
Some people love rain, some don't, but we can all agree on one thing - it can be really impractical!
If it rains during your hike, you better make sure you're prepared for it.
While cute outfit ideas for rainy weather are a bit more challenging to come by because you have to prioritize practical over stylish, there are still things you can combine to look absolutely stunning.
A waterproof jacket is the first thing you have to think about here.
The worst thing about getting wet while on a hike is not being able to dry quickly - which is not only uncomfortable but can also be quite dangerous for your health.
Waterproof jackets paired with a sweat backpack and cute boots make a killer hiking outfit for fall.
And again, keep an eye on your feet:
While sneakers are comfy, they may cause your socks to become damp. If there's a chance that you'll walk through a lot of puddles, then hiking boots are a better choice.  
Many women are tempted to wear leggings while hiking, and we get it - very few things come close to leggings when it comes to comfort.
However, leggings may not be the best idea for a fall hike. If it rains, you will have a hard time staying dry - which is why we recommend pants instead.
You could always pair the pants with cute hiking boots and make your hiking outfit stand out fashion-wise.
You'll also want to make sure your T-shirt is appropriate for fall.
While you can wear basically any sports bra, put a little more thought into your shirt. Find something that is easy to dry in case it gets wet but also matches your personal style.
Choosing base layers composed of wool or wicking synthetic fabrics is one of the most crucial things you can do to stay dry and warm.
And whatever you do, make sure to avoid cotton in your fall hiking outfit ideas.
Cotton must be avoided at all costs since it retains moisture for lengthy periods of time, putting you at risk of hypothermia.
Wool is the greatest material to use since it wicks away moisture, dries rapidly, and doesn't retain any odor.
You should bring one - or more - middle layers that'll slip over your base layers and under your outer shell, depending on the weather conditions and temperatures during your trip.
Start with a fleece jacket if you're expecting mild weather or require some additional mid-layers for exceptionally chilly days.
Fleece is a lightweight fabric that wicks moisture as needed, making it a fantastic choice here.
Cute Hiking Outfits - Final Word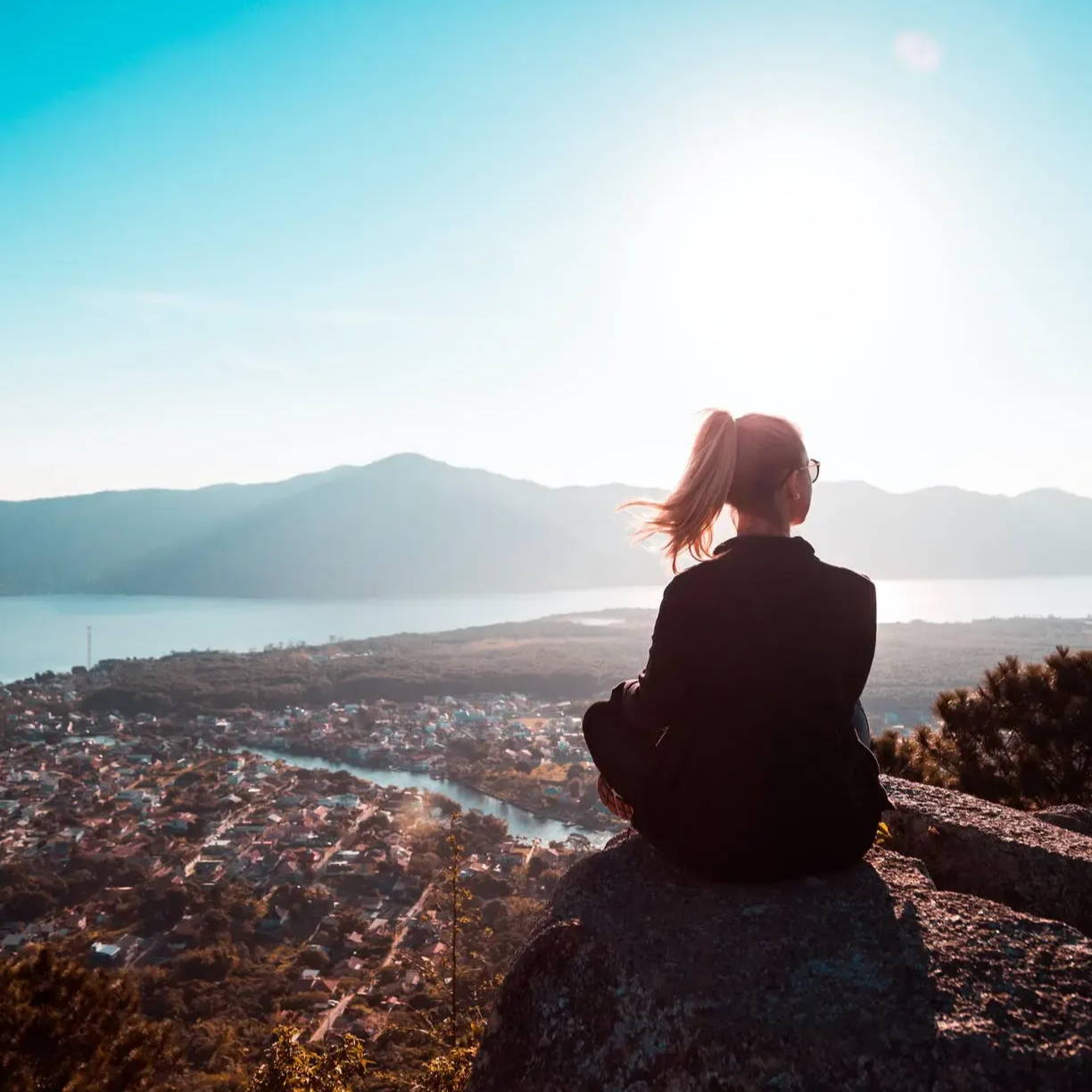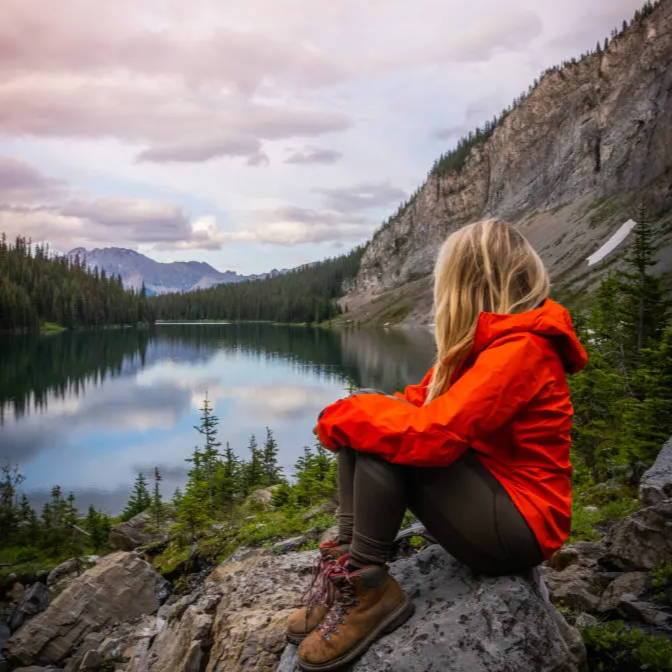 Choosing the ideal hiking outfit is not only a matter of style - you have to be practical, too.
Hiking can often be a demanding undertaking, and you want to be prepared for anything. That, among other things, includes compiling tons of outfit ideas.
As a smart hiker gal, you want to be able to come up with cute hiking outfits and outfit ideas off the top of your head, no matter the weather.
And with that said, we hope our guide to cute hiking outfits has helped you to up your game and create the perfect hiking outfits - be it for winter, summer, fall, or a casual stroll.
---