Are you a novice hiker who's looking to explore some of the less challenging trails? If so, welcome!
Our guide to easy hiking trails will provide you with complete insight into some of the most amazing - and relatively easy - trails our country has to offer to beginners like yourself.
Even if you're new to hiking, stay with us and allow us to help you prepare and embark on an exciting outdoor adventure. We've included some of the most helpful advice on how to get ready for an easy - or, in some cases, moderate - hiking experience. Oh, and in case you're interested in dog-friendly hiking trails, we'll talk about those in a sec, too.
So, keep on reading!
5 Top Hiking Trails For Beginners - Incredible Views With Minimal Effort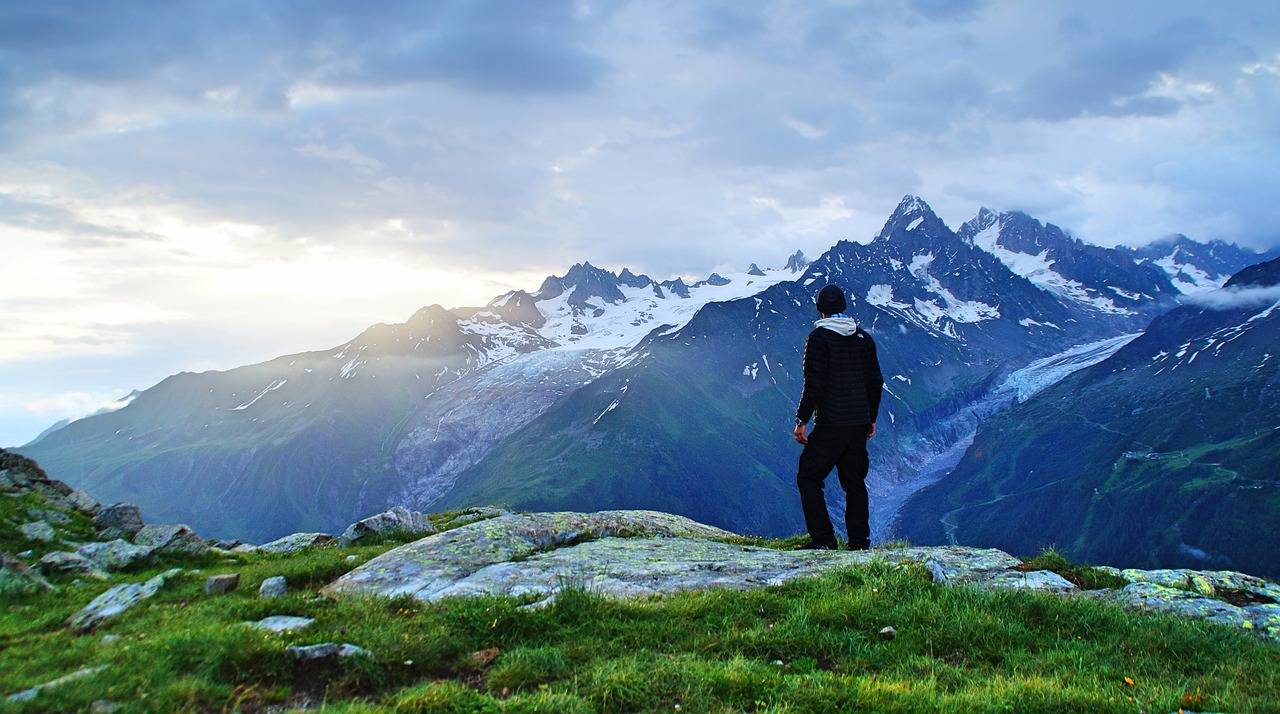 1. Catawba Falls Trail Near North Carolina

Difficulty: Easy to moderate
Length: 1.5 miles one way
Duration: Around three hours total
Type: Out and back
Elevation gain: 465 feet
Located relatively close to Asheville, North Carolina, the Catawba Falls trail offers spectacular beauty - a series of 100-feet-tall cascades tends to leave hikers speechless. And it's pretty clear why.
It's incredible to think you can find this kind of nature sanctuary so close to the city - and with such easy access, too. The waterfall is located only 25 miles away from Asheville, but once you get there, the feeling of being in the great outdoors takes over, and you forget how close the civilization is.
The best thing about this trail is how beginner-friendly it is.
Forget about leaving your soul on the trail. You'll be able to undertake this 1.5-mile one-way hike even if you're a complete novice. The Catawba Falls trail is a perfect blend of easy, relatively short distances and undemanding terrain - what more could a beginner hiker ask for, really?
Furthermore, the U.S. Forest Service has recently updated the trail to be more accommodating and enjoyable by adding two new footbridges.
What does this mean for you?
No more rock-hopping across the river to enjoy the falls!
Short trails such as this one are ideal for daily hikes with your family or friends. Catawba Falls trail is also pet-friendly, so your furry little friend can enjoy the hike, too!
Is there anything better than spending time hiking with your dog? Yeah, we didn't think so.
Three hours and the 3-mile round-trip are just enough to give you the sweet taste of accomplishment that comes from finishing a hike.
Neither you nor your companions - even those that haven't hiked before - will regret this experience. If anything, the trail will leave you wanting more. Then again, that's true for any hike.
What to expect
Start at the flat trail that follows what was once a wagon route from Old Fort to Asheville, North Carolina.
Here's an important tip:
You'll see many rock formations and ruins along the way, including the wall of a dam from the early 1900s. Do NOT stand on it - the dam wall is unstable and dangerous.
What makes this hike so pleasant is the soothing sound of flowing water; the trail stays close to the water as you pass through the hardwood forest.
When you get to the base of the falls, you'll see the numerous cascades from the relatively flat area. Unfortunately, there's no trail maintained by the U.S.F.S. at the upper portion of the falls - and they explicitly advise visitors against attempting to reach the upper cascade.
Not all is lost, though. It's visible from the base, so you can still enjoy the scenery - even without climbing to the top.
This trail is so close to the city, making it a popular destination on summer weekends. On that note, if you're someone who doesn't want to share the trail with countless others, visit it in the fall. You'll love the foliage, too.
2. Emerald Lake Hike In Colorado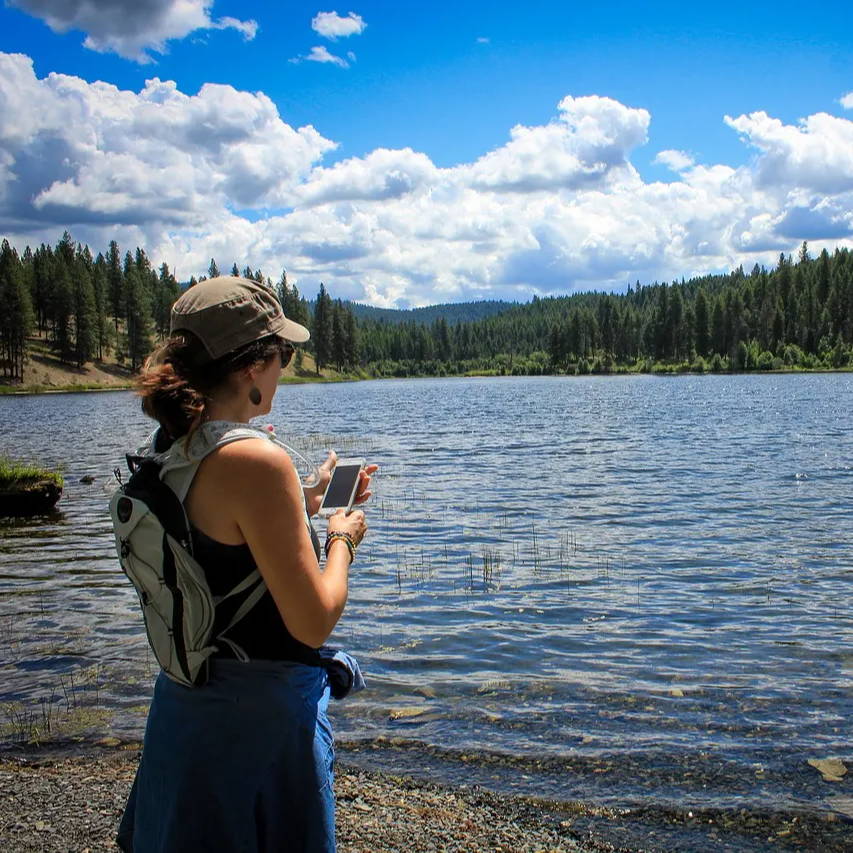 Difficulty: Easy to moderate
Length: 3.6 miles round trip
Duration: Around three hours total
Type: Out and back
Elevation gain: 650 feet
One of Colorado's many gems is the Emerald Lake. It's among the most accessible hikes in Rocky Mountain National Park - so, naturally, it's a popular hiking route among new hikers.
If you're visiting the National Park and your time there is limited, the Emerald Lake hike is an excellent choice for a one-day hike. The route passes both Dream Lake and Nymph Lake before ending at Emerald Lake.
That gives you the chance to witness the abundance of beauty that the Rocky Mountain National Park has to offer.
The nearest town is Estes Park, Colorado. Yet, most hikers come from Denver, a one-hour, 45-minute ride away from the trail. There's a parking lot on-premise, and yes, you'll need a parking pass to enter.
Oh, and one more thing:
The Rocky Mountain National Park is not pet-friendly, so your four-legged friends will have to sit this one out.
What to expect
Your hike starts at the Bear Lake trailhead - and the trailhead elevation is 9475 feet, by the way. Most hikers love to stop along the way to explore the stunning scenes from the east shore before continuing to their final destination.
We recommend you start this hike earlier in the morning. If you make it to the trail super early, you might even catch the golden hour.
Not only will you manage to take some beautiful photos of Hallett Peak reflecting off the water, but you'll also experience this tour without the crowds. It is an extremely popular trail, after all.
It's a steady climb from Bear Lake to Nymph Lake. Much of this section of the trail has been paved due to the area's heavy foot traffic, so the climb is not particularly challenging - which is excellent news for beginners.
At roughly 1.1 miles from the trailhead, you'll be close to Dream Lake. And at the 1.8-mile mark, you will reach Emerald Lake - a true jewel in the heart of Rocky Mountains National Park.
The Emerald Lake trail offers breathtaking scenery, wildflowers, incredible views, crystal clear lakes, and cascade waterfalls. Our point? We're not at all surprised it's so popular among beginners.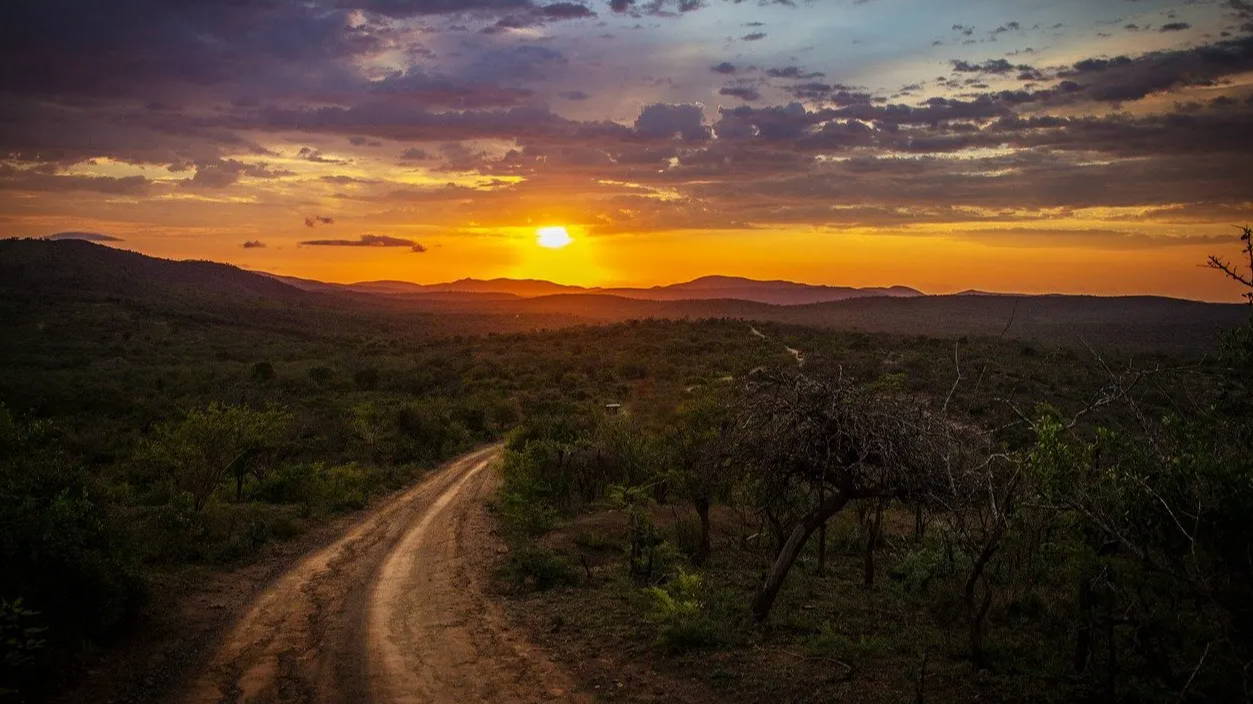 Difficulty: Easy to moderate
Length: 3.4 miles round trip
Duration: Around three hours total
Type: Out and back
Elevation gain: 625 feet
You know that hiking is always an option on the west coast. One of the many perks of living in - or even visiting - cities like Los Angeles is the quick access to outdoor activities such as hiking.
So, whenever you need a break from the fuss and commotion of Los Angeles, hit the Caballero Canyon Trail in Marvin Braude Mulholland Gateway Park.
Caballero Canyon Trail, situated on the north side of the Santa Monica Mountains near Tarzana, is a simple but heavily trafficked, single dirt track that rises 625 feet over 1.7 miles to an unpaved stretch of Mulholland Drive.
It's a 3.4-mile round trip hike, with expansions to areas like San Vicente Mountain, making it suitable for new hikers who haven't built up their resilience yet.
Caballero Canyon Trail at Marvin Braude Mulholland Gateway Park does not require a permit or charge visitors fees. Best of all, dogs and mountain bikes are also welcome.
So, get out there and enjoy yourselves!
What to expect
The trail begins at the Caballero Canyon trailhead on Reseda Boulevard. Follow the path past a string of sycamores that line the bottom of the canyon - and you'll quickly leave the city chaos behind.
Shortly before you reach a sign marking the Caballero Canyon Entrance to Topanga State, pause for a minute and enjoy the view of the canyon toward the San Fernando Valley.
At 1.7 miles from the start, you'll come to a junction with Mulholland Drive. Hikers will have a chance to relax on the bench and admire the view after the climb. The incredible scenery is awe-inspiring, might we add.
The junction also features a trail sign outlining other options for exploring this Santa Monica Mountains area.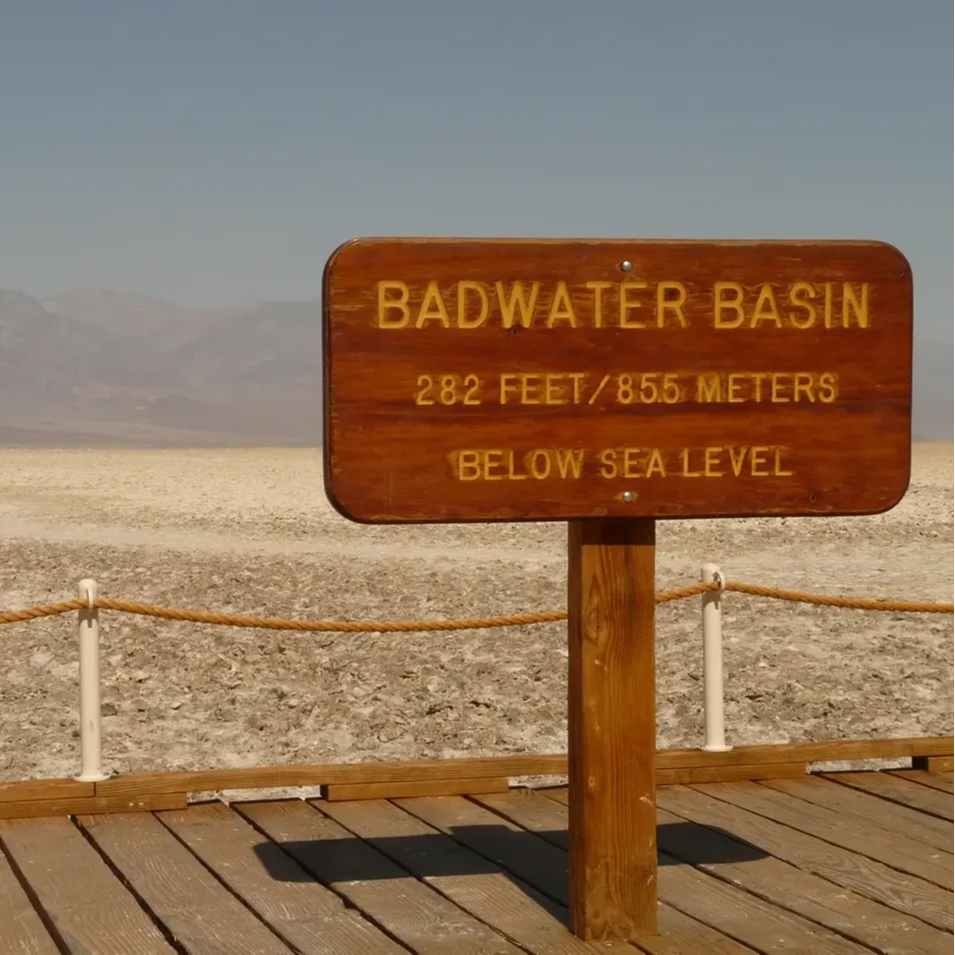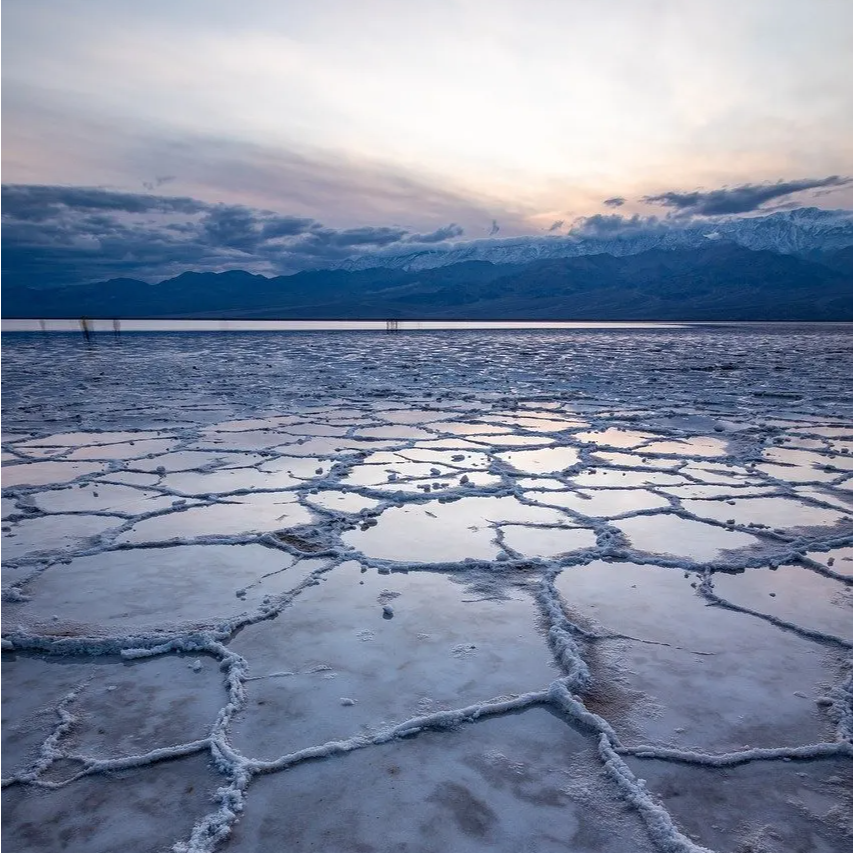 Difficulty: Easy to moderate
Length: 2 miles
Duration: Approximately 30 minutes
Type: Out and back
Elevation gain: 6.5 feet
The Death Valley National Park covers around 3000 square miles of land and features many hiking attractions, some more difficult than others.
The one we picked, the Badwater Basin trail, is among the easier ones, suitable for anyone who wishes to experience the Death Valley in all its glory but is not yet ready for the hardcore routes.
It's also a must-see out-and-back hike on any first trip to the Valley.
Unlike some hiking trails, it's best to visit the Death Valley in the late fall or early spring. The extreme summer temperatures are dangerous, and many campsites tend to be closed during the hot summer months.
What makes the Badwater Basin particularly interesting is that it's the lowest region in North America. A wooden "sea level" plaque will let you know how low you've come. Spoiler alert: it's 282 feet below sea level.
Hiking in Badwater Basin isn't just about bragging about how deep below sea level you've gone, though.
Because this location receives very little rainfall - less than two inches per year - and water cannot flow out of the basin, it becomes trapped and evaporates, leaving behind mineral deposits that blanket the surface like a salty dusting of snow.
Although this isn't your typical hike to the top of the mountain, it's every bit as spectacular in its unique way.
What to expect
The parking area for the Badwater Basin is on Badwater Road, 17 miles from Furnace Creek. You'll see three designated accessible spaces in the paved parking lot at the east end of the trail.
The trail surface consists partly of pavement and wooden boardwalk with edge barriers and partial railings - and partly of sand and salt-covered surfaces.
A boardwalk allows you to walk across the basin and take in its unique surroundings. And when we say "unique," we mean it. Namely, the surface is made up of a network of rough fissures created when salt breaks out from beneath the crust.
Stepping over this barren bed will give you a real taste of what survival means in the Death Valley.
When we said the temperatures get extremely high, we weren't kidding:
During summer, they go well into three digits. In fact, this part of the Valley is considered one of the hottest places on Earth.
So, take all the necessary precautions for a safe round-trip hike.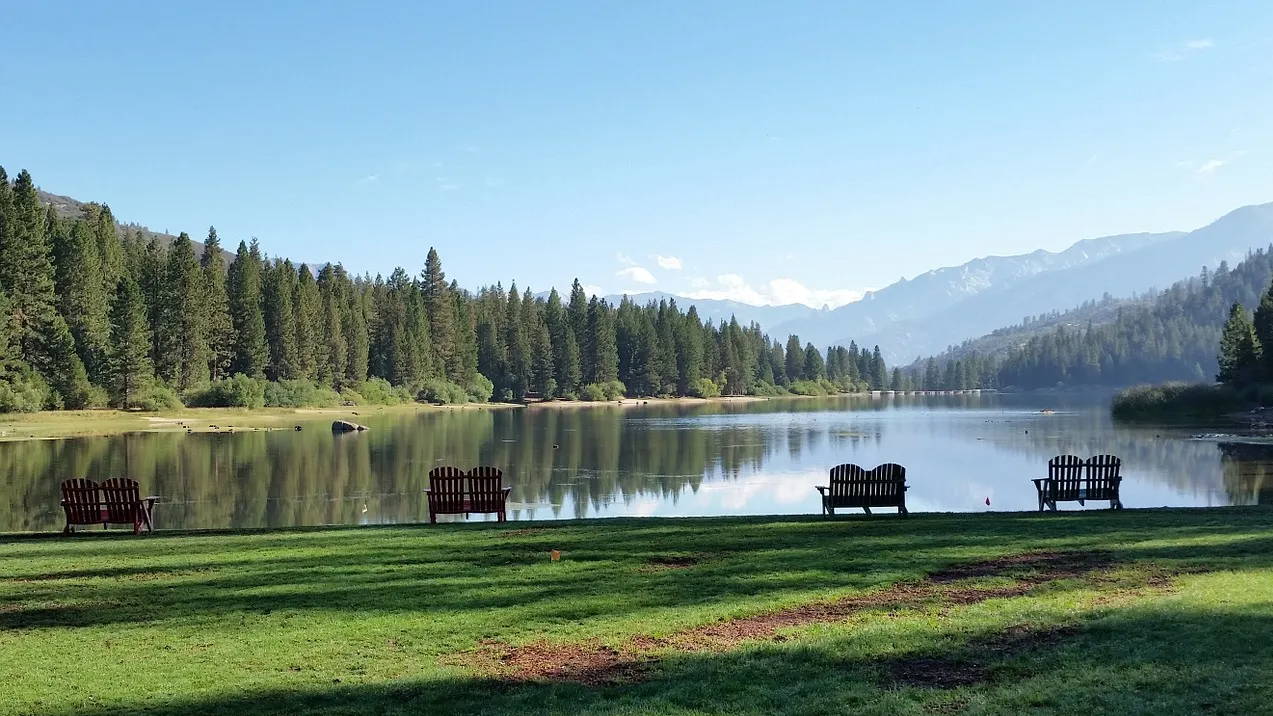 Difficulty: Easy
Length: 1.3-mile loop
Duration: Around 30 minutes
Type: Loop
Elevation gain: 127 feet
Go ahead, admit that you're already intrigued by this loop trail - the name itself is pretty enticing.
The Trail of 100 Giants is part of the Sequoia National Forest, stretching over 1.2 million acres of the Sierra Nevada mountains, with 33 sequoia groves that receive extra protection as part of the Giant Sequoia National Monument.
Situated within Long Meadow Grove, this 1.3-mile loop trail grants visitors the opportunity to revel beneath these enormous beauties.
In 2011, the loop trail was closed after two giant sequoias fell side by side, blocking one portion of the path. It has reopened since, though, and you can find your way around the fallen giants - or even climb them if you dare.
If you want to take your loved ones on a leisurely, accessible, family and pet-friendly meander through Long Meadow Grove, get your park pass, and head out to see some of the oldest and largest trees in the world.
Seriously - some of the sequoias there are up to 1500 years old!
What to expect
The trail's surface is paved with partial edge barriers and paving, typically 3 to 5 feet wide. Most of the trail is estimated to be in the gentle grade category - with a 5 percent incline or less - meaning the steep is barely noticeable.
According to the national park's website, it's also wheelchair-accessible. So, even hikers that use wheelchairs and other mobility equipment can enjoy this 1.3-mile loop hike - although it is advised to avoid the steeper parts.
If you decide to embark on this hike, check the latest updates on the seasonal road closure. You see, the U.S. Forest Service occasionally temporarily closes access to national forests in California due to extreme fire risks.
As for parking, don't worry; you'll find plenty of places to park on-premise.
How To Pick A Hiking Trail That Suits You

These hikes are no longer than 3 miles - 4 miles tops - and most of them are part of a state park or located near a famous mountain peak. On that note:
If you're not particularly fond of climbing mountains and other rock formations, choose a trail with a relatively small elevation. You don't have to climb a mountain peak for it to be a hike.
Also, don't forget to have a picnic after the hike and make the most out of your day. The great thing about most of these easy trails is that they're remote enough for a picnic in nature or near a river with an incredible mountain range looking over you, but still close enough to the town center so you can quickly return to civilization.
Whether you'll pick a state park, a mountain peak, a loop hike or an out-and-back trip, 1-mile or 3-mile tour, Red Rocks in Colorado, or a hike in the York County, South Carolina, with the difficulty level being moderate or easy - it's all up to you and your preferences.
We're sure you'll enjoy it either way!
How To Prepare For A Hiking Adventure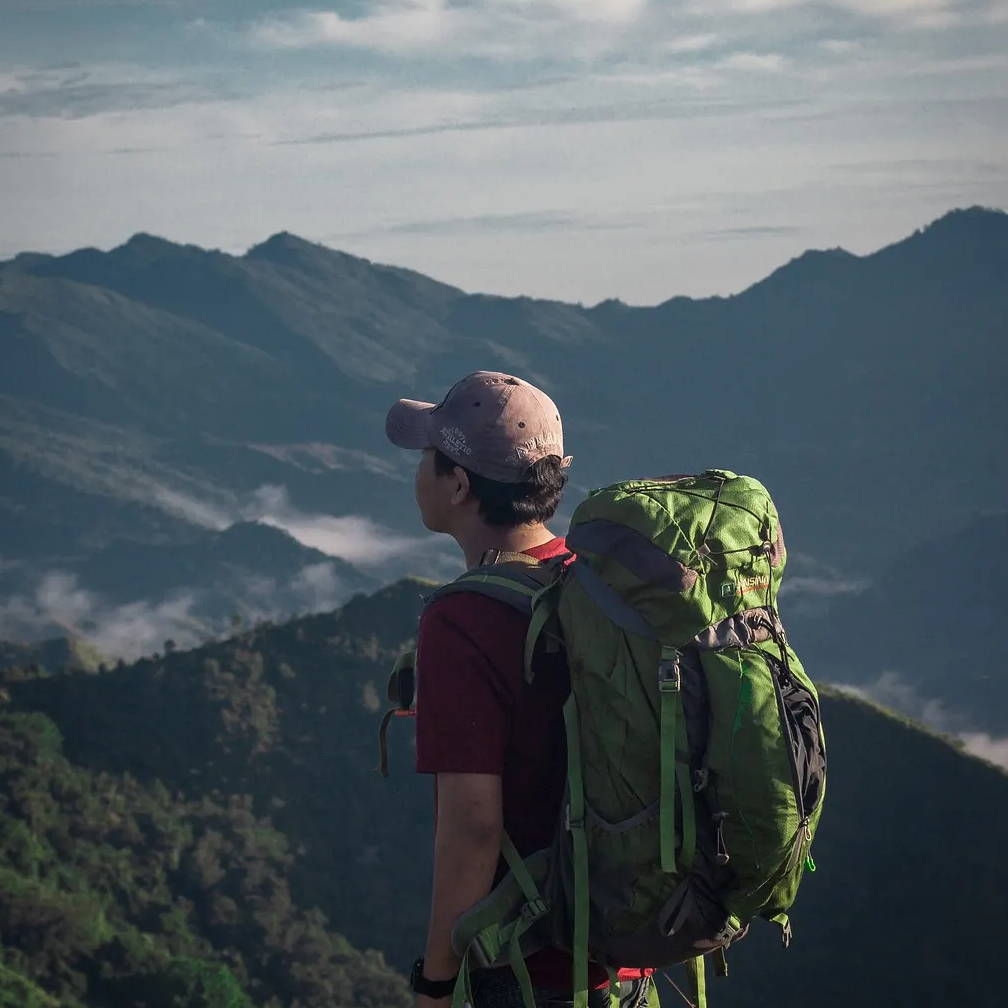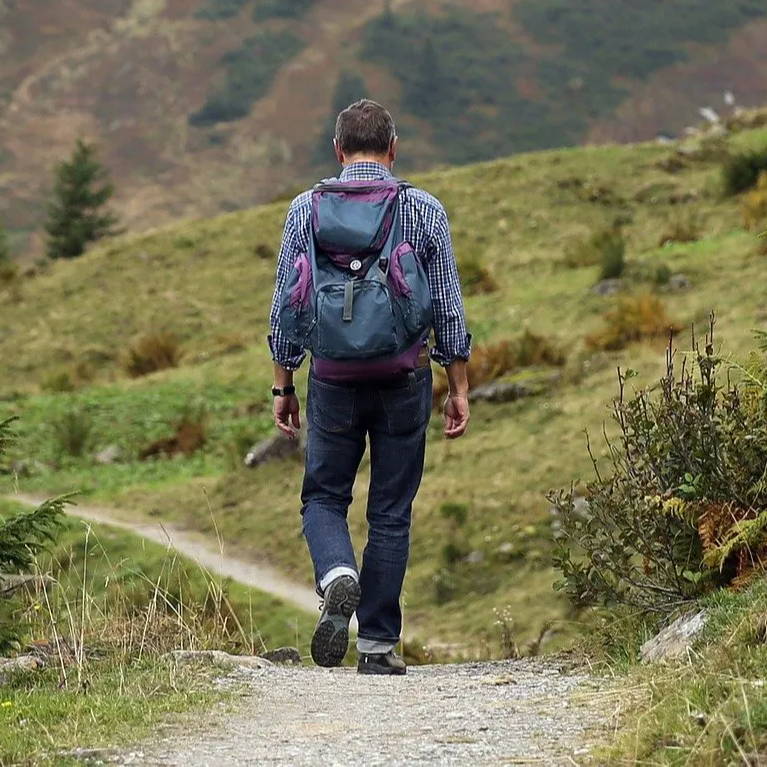 Let's be honest here; you're not preparing for a particularly demanding hike. Naturally, as a beginner, you might feel like all hikes are a serious undertaking, but don't forget you're not going on a thru-hike  - now, that would be a challenge - so don't overthink it!
Preparing for an easy day-hike is not that complicated.
It doesn't require a lot of time, money, or physical preparation, which is why these types of hikes are perfect for new hikers looking to dive into the diverse universe of hiking adventures.
A short hike usually covers a distance of roughly 4 miles with one of the two modes - "difficulty easy" or "difficulty moderate."
Here's a list of the essential things you have to think of before the hike:
1. Pick your trail
This step includes much more than simply choosing a trial. You have to consider travel time, how you'll get there, trail distance and elevation, plus the local temperature so you'll know what to wear.
2. Pack your hiking essentials
Since these easy hikes are short, don't overpack. Make sure to include the essentials, though, like water, a snack, sunscreen, a map, and perhaps dry socks - cause, well, you never know.
3. Prepare a list
It's crucial to stay on top of things when going on a hike - even if it's just 3 miles or so. Know where you're headed, prepare the permits, like a day-use park pass or any additional license you might need, know who to call in an emergency, and so on.
A two-hour stroll in nature on one of these easy hiking trails is the perfect way to spend the day with your friends, family, or dog. And the best part is, a day-hike doesn't require that much preparation. Most people new to hiking are already good to go.
We'd say the most challenging part of this whole experience is choosing a hiking trail. With so many options, you have to make the "tough" decision and pick only one - for now, at least.
Already made some plans? Let us know which one made the cut!
---