Hiking National Parks - A Comprehensive Guide
Hiking is one of those activities that you cannot get enough of once you have tried it. You always want to try out new trails, challenge yourself more, bring friends or your dog along, and have even more fun.
But to do that, you need to know which hiking trails are the best - and where you can look for them.
Probably some of the most interesting trail options are those in national parks. The reasons?
Spectacular views, magnificent nature, and diverse terrain - and that's just scratching the surface.
So, without further ado, we're gonna get right to the nitty-gritty of all things hiking in national parks and share the most important information for a successful hike.
Let's get into it!
Different Types Of Hiking Trails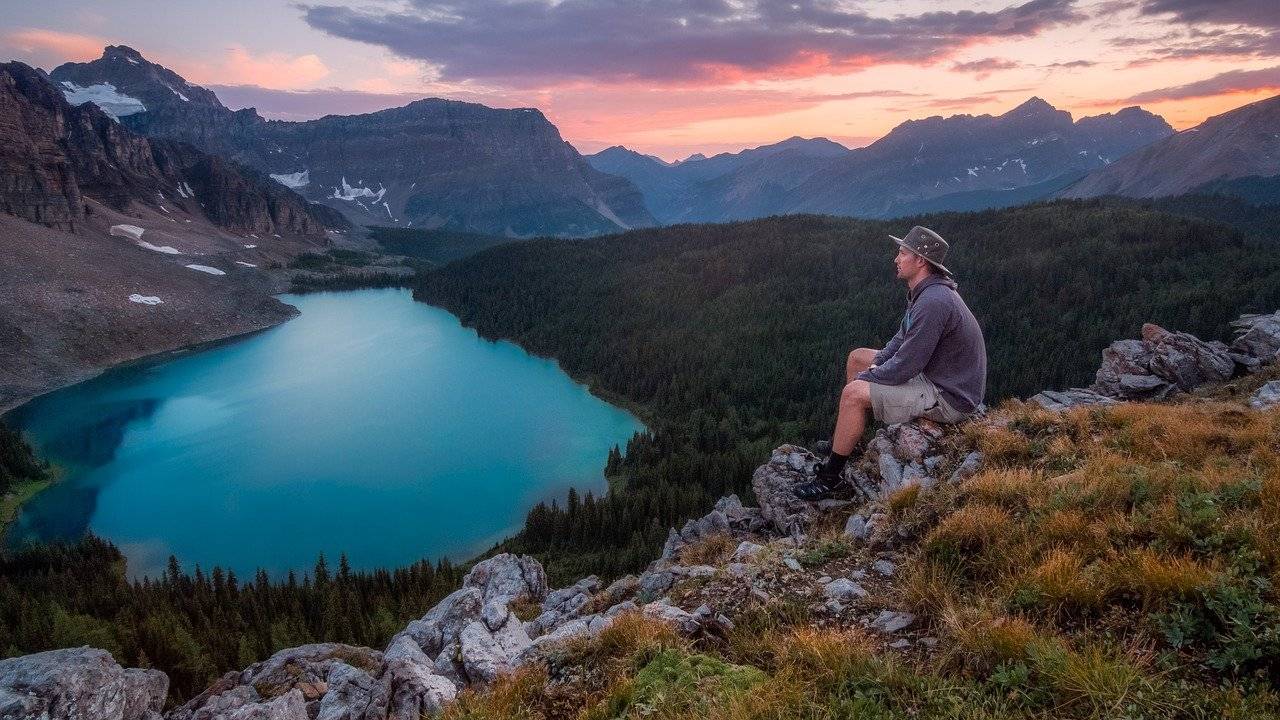 Hiking is such a diverse activity, never leaving you short for options. There are almost limitless locations and trails you can take and never get bored.
Those numerous trails are separated into different categories, depending on some of their most notable characteristics. And in order to choose the right one for you, you'll need to get acquainted with the most popular types of hiking trails.
Foot Trails
When most people picture hiking, they have a foot trail in mind. It's the kind of trail that requires you to put your boots on and just get out there.
When it comes to this type of trail, the difficulty of terrain, the incline, as well as distance can vary. You can get onto a more strenuous trail - or a simple, enjoy-the-view kind. And you never really know what might be waiting around the corner, which makes them all the more interesting.
Some of these foot trails are dirty, rugged roads and others are more neat, flat, and even paved.
When it comes to footpaths, you'll need to put in the necessary prep time and have a chat with a park ranger or an experienced hiker to choose the right route for you.
After all, you don't want any unpleasant surprises along the way!
Interpretive Trails
Now, this type of trail is a special one. If you're hiking with kids, or you just want to learn some interesting bits of information along the way, this trail is for you.
What makes interpretive trails stand out is the fact that along the path, there are little stories scattered about, telling you about the natural processes that happen in the park, the way life looked in that area centuries ago, about the animals and plants you might come across on the trail and so on.
These trails are usually short and most commonly accessible to those using wheelchairs. That makes them ideal for beginners, as well as those visiting with children.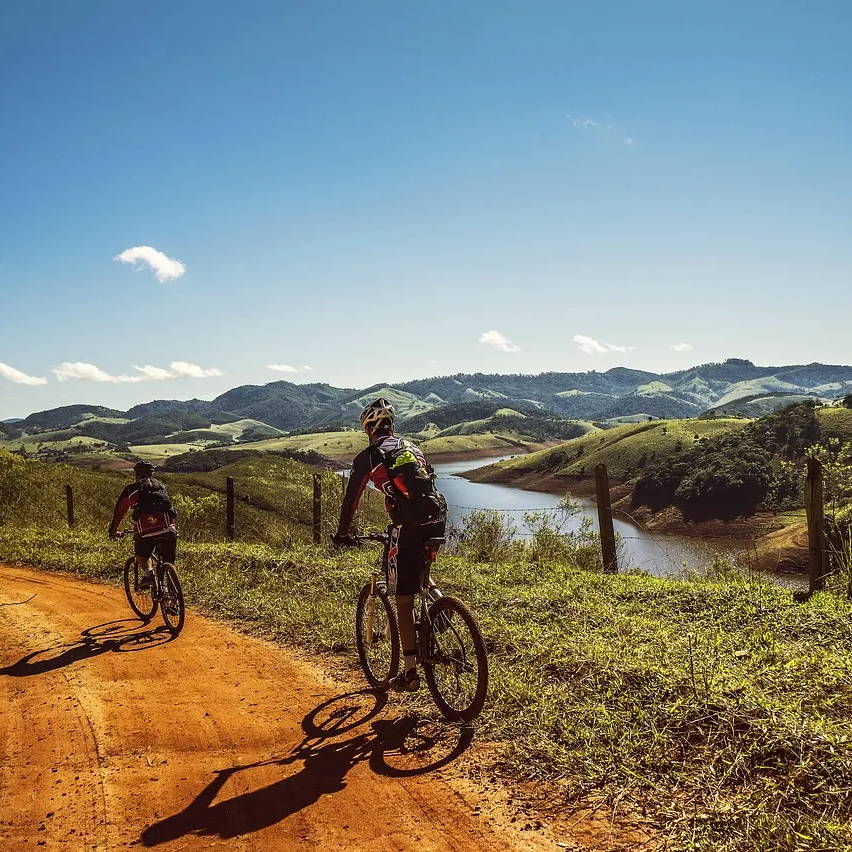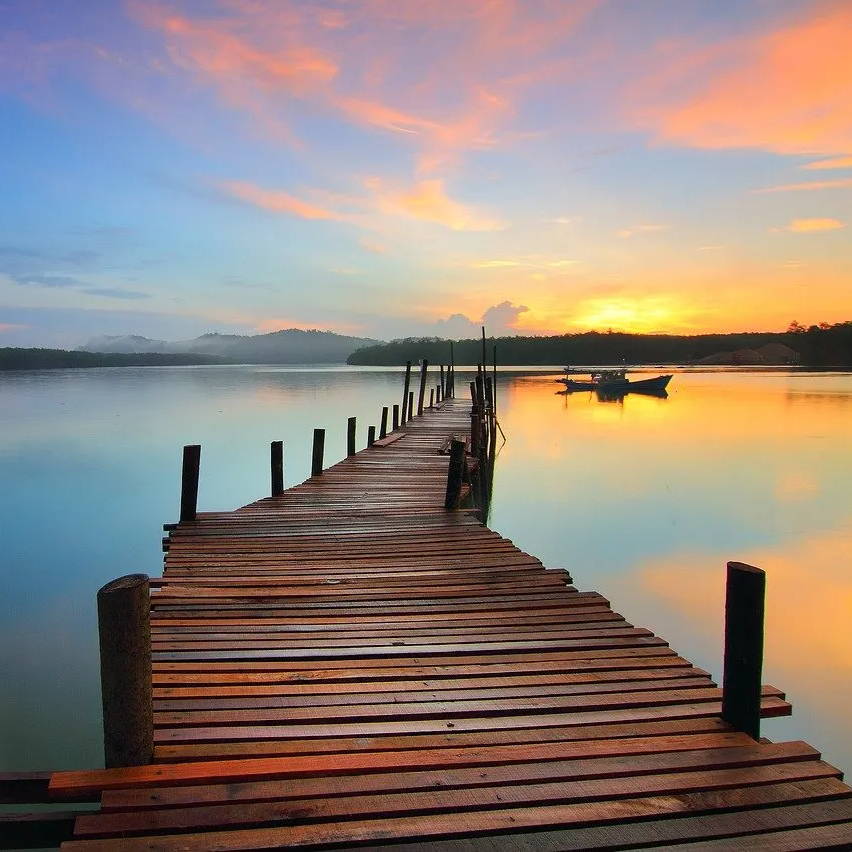 Bikeways
Bikeways are trails reserved for those who are fans of bike rides and hikes. That allows for bikes to pass through these trails without the danger for those on foot.
Some national parks have both bikeways and strictly foot-only paths, so always make sure to ask those familiar with the terrain. You don't want to stray onto the wrong one accidentally.
Multi-Use Trails
We now know that there are trails specifically designated for those on bikes and those on foot - but there are also ones that welcome both of these categories of hikers.
Multi-use trails can be fun, but you need to be on your best behavior. Hiking etiquette is of utmost importance - and you should never lose track of your right of way.
Any mistakes can lead to injury of both those on bikes and those on foot.
So, our advice would be only to choose this trail if you are an experienced hiker, familiar with the most important safety rules on hikes.
Developed Trails
Now, this is the most common type of trail - a manmade, minimalist trail that allows hikers to pass through without causing harm or disrupting the wildlife along the way.
Some sections of the trail might be altered to make it safer and easier to pass without taking away from the natural feel.
These hikes are mostly not challenging and will give you a dose of nature without too much strenuous or dangerous activity.
Boardwalks
Boardwalks are wooden, sometimes elevated platforms built to enable hikers to cross bodies of water that might intersect their trail. These will most likely be encountered by those that tend to choose hikes near water.
Another purpose of boardwalks is to protect hikers from the wildlife that might be around them - and vice versa.
Crossing these platforms can be a wonderful experience, but some might also find it intimidating. So, be wary of these if you have a fear of heights - or just don't like bridges in general.
What You Need To Know About Hiking In National Parks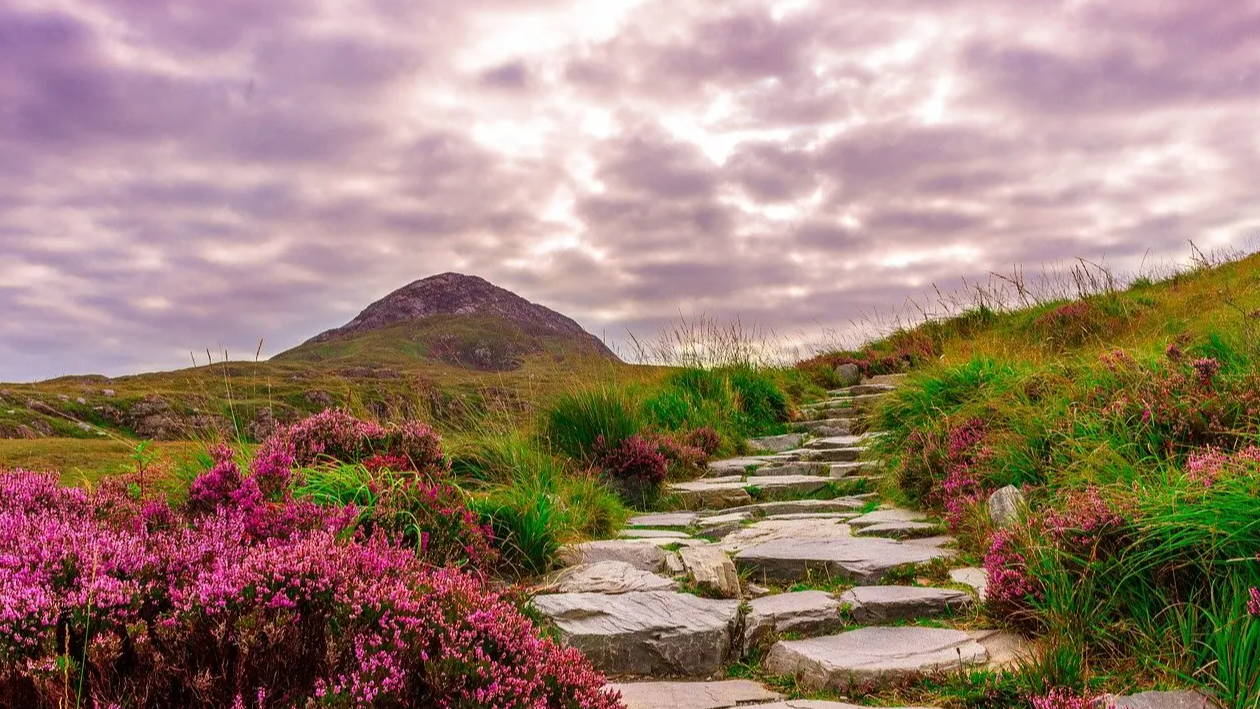 National parks offer a wide variety of advantages for those that love hiking - regardless of who is coming along. However, some might find a couple of drawbacks to this type of hike.
Stay tuned to find out about both!
Advantages
The advantages of hiking in national parks are many.
First and foremost, national parks are maintained and kept safe with utmost care. Hiking there will allow you to enjoy nature, breathe fresh air and engage in much-needed physical activity while on the cleanest of trails.
Furthermore, national parks always have maps available to ensure that you never get lost. In addition, park rangers are at your service to answer any questions that you might have about your upcoming trek and share valuable advice.
These are always a good idea for beginner hikers - those getting started on their journeys who are not as savvy when it comes to hiking on more unexplored terrain.
Aside from that, most national parks have rescue teams and protocols, should anything go wrong. That undoubtedly gives an additional sense of security - which is essential.
Drawbacks
Even though some might say that national parks are the best choice for hikes, there is a small minority that would disagree - and here is why.
It Can Get Crowded
Because these hikes are so beloved, they can often be crowded. That can be a little unattractive to those that prefer solitude on their adventures in nature.
On the other hand, it can also add a sense of security to those who fear injury, knowing they will always have someone nearby to help them.
Limited Options
Another thing that might be seen as a con is that national parks only have a limited number of trails you can take.
For experienced hikers, this might end up getting boring. They will want to move on to something new and more exciting once the novelty wears off.
Best Hiking National Parks In North America

North America abounds in incredible national parks and offers a variety of options fit for everyone.
Here are some of the best and most popular national parks. We're sure that you will find at least one that sparks your interest!
Isle Royale
Isle Royale is a national park that will offer an experience unlike any other. The name speaks of one of its most unique characteristics - it's an island. Once you get to this national park, you will be far from civilization and all the burdens it carries.
This national park welcomes backpackers, hikers, scuba divers, kayakers, and many others.
It is surrounded by Lake Superior, which makes it perfect for fans of water sports and activities.
If you opt for this destination, you are guaranteed good fun! There will never be a dull moment - and you'll be able to switch activities once you feel like you're getting bored.
Keep in mind that there is a fee you'll need to pay to enter, but it isn't too high - 7$ per person, with the option to purchase an annual pass (if you happen to fall in love with all that it has to offer).
Greenstone Ridge Trail
This trail is just one of the amazing trekking ways this national park offers. It is 63.6 km long and is semi trafficked.
The trail is rated as difficult, so it's only recommended to those more experienced in taking hikes. There is a lake included in this hike, meaning that you'll have spectacular views and an opportunity to engage in some water activity (if that's your thing).
The best time to visit this trail is between June and August.
Keep in mind that Greenstone Ridge doesn't fall into the category of dog-friendly hiking trails, so your pup will need to sit this one out.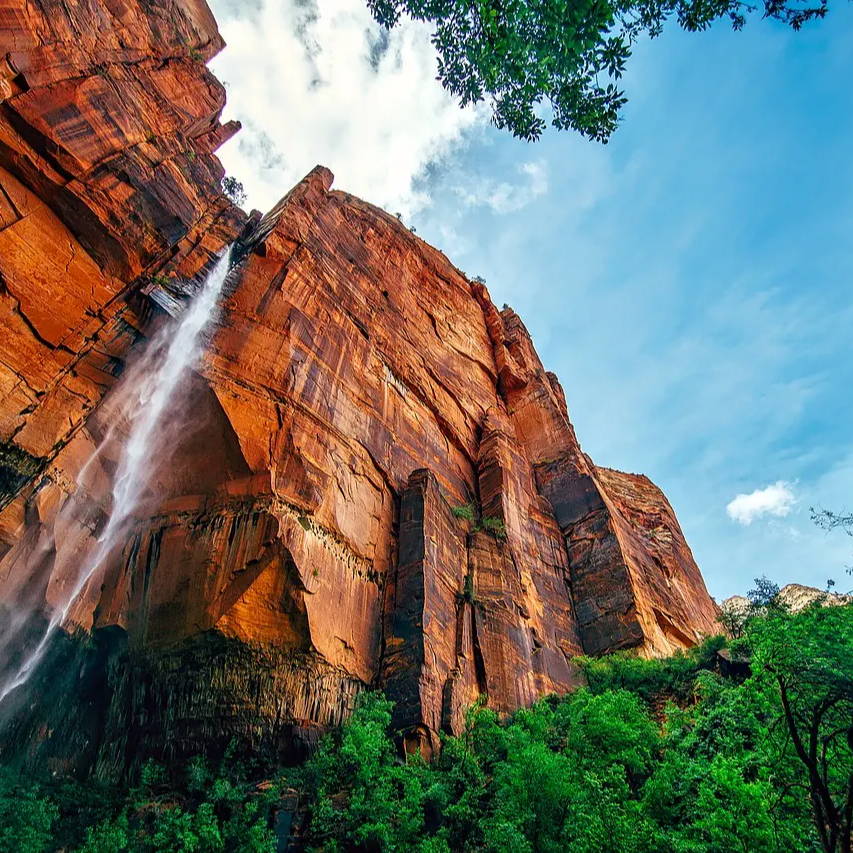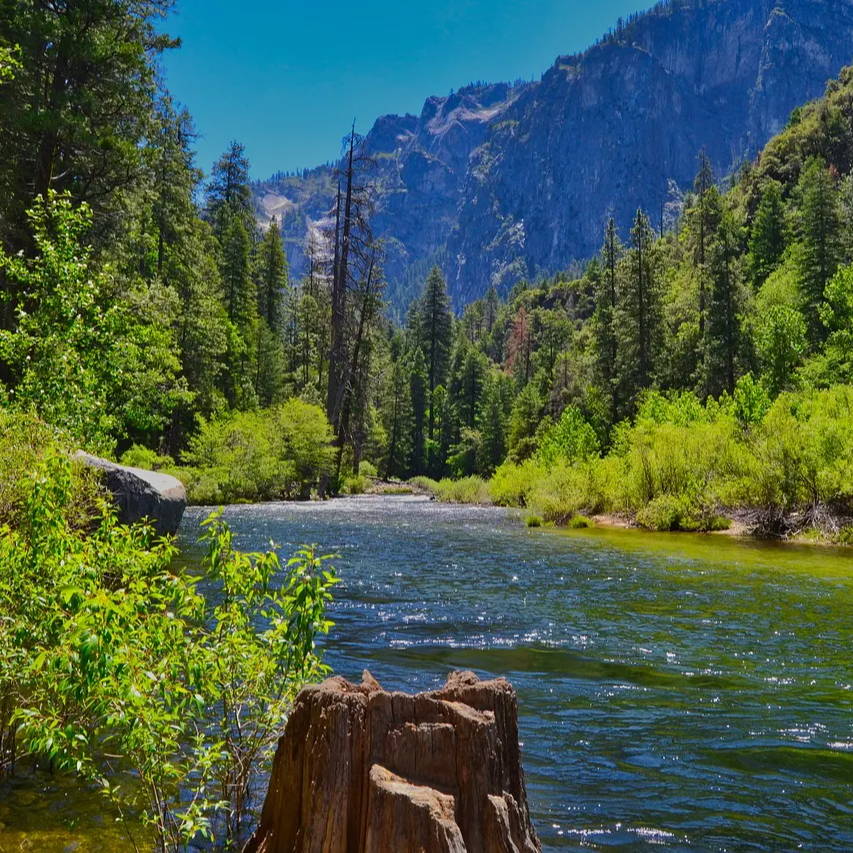 Yosemite National park is located in California and is probably one of the most well-known national parks there - and for a good reason.
It abounds in ancient giant sequoia trees, trademark waterfalls, a vast wilderness area, as well as breathtaking meadows and valleys..
Before going, though, there are a few things you should know to help you prepare.
It Gets Busy
What you'll need to know is that Yosemite is an extremely popular destination, meaning that you are very likely to come across a bunch of people.
When visiting, do not forget to pack your patience.
However, don't get discouraged by this. Yosemite has so many areas that you can visit while at - and near - the park, so you're sure to find a place of solitude if that's what you are looking for here.
Choose The Best Time
At the peak of the season, Yosemite can be packed with people. But, if you know your times, you'll be able to catch a quiet moment.
The busiest hours are between 9 am and 5 pm, so if you arrive before that - or past 5 o'clock - Yosemite will almost feel like it's all yours!
Get Informed And Plan Ahead
To get the best out of your hike at Yosemite National Park, you'll need to arrange everything in advance. In peak season, between May 21 and September 30, reservations are required.
Don't lose sight of this and arrive on the spot just to be told that you don't have a reservation and can't get in.
Respect The Wildlife
To preserve the wonders of Yosemite, we all need to be mindful of our actions while there. Wildlife is extremely important and valuable in the wilderness and more human-appropriated areas, so make sure to follow all the park rules.
Do not come near the wild animals - and do not throw food leftovers around.
Also, never go over the speed limits while driving; you never know when a bear might decide to cross the road.
Cell Service
Even though we have all become so closely connected to our electronic devices, Yosemite might not allow you to enjoy that connection while there.
Don't be surprised if you can't make a phone call while on a walk - cell service is limited.
Keep track of where all the members of your hiking crew are, and bring enough maps for everyone so that all of you can find your way back if anyone gets lost.
Grand Canyon National Park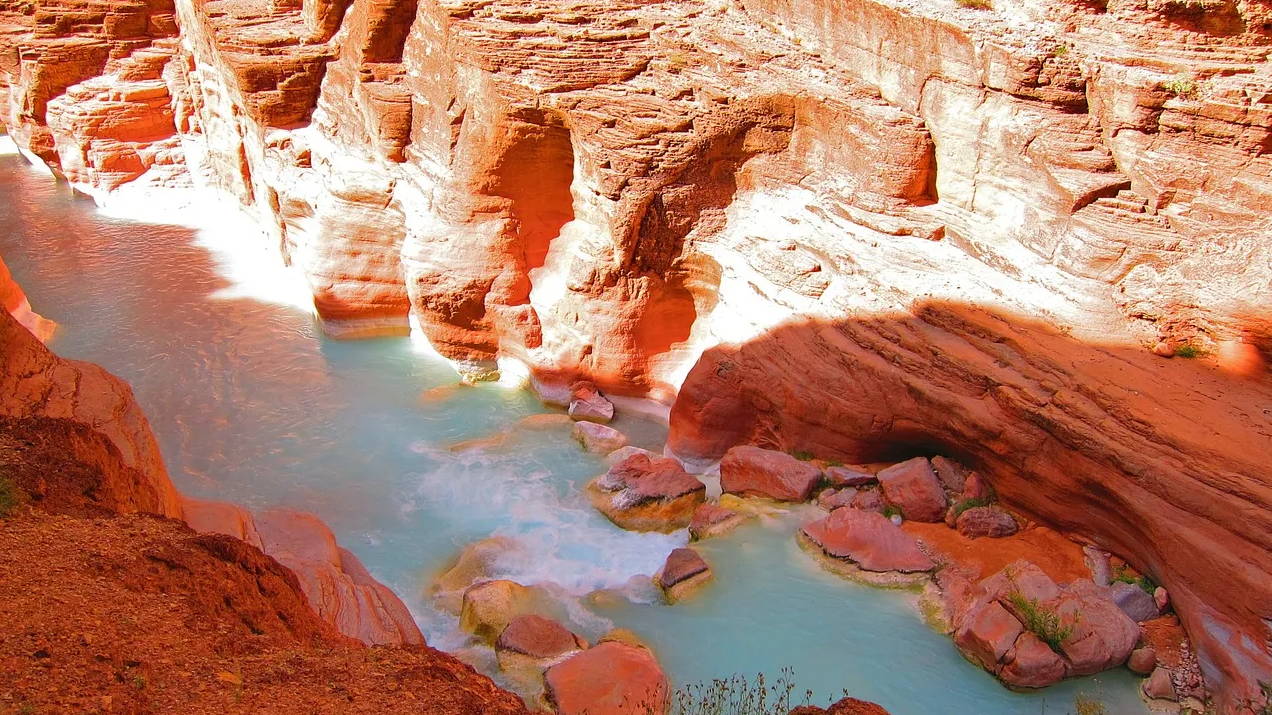 The Grand Canyon National Park might be the most famous national park in the United States. The views you are bound to see while there are unparalleled - and are guaranteed to take your breath away.
However, as stunning as it is, it is just as dangerous.
A number to keep you grounded and wary is 250. That is the number of people that are rescued from the Canyon each year.
Surely, you don't want to be one of them.
So, before taking this trip - especially in hopes of going on a few hikes - you'll need to get all your information to keep yourself safe.
Not For The Faint Of Heart
Know this; there are no easy hikes going into or out of the Grand Canyon. All of them are pretty strenuous and will require experience and stamina.
It might be tempting to embark on as many day hikes as possible and conquer them all in one day, but it's probably the worst idea you could have.
If you are going to remember one piece of information, let it be this:
Don't try to hike from the rim to the river and back in one day, especially between May and September.
Day Hikes Might Be The Safest Option
For those more experienced hikers, there are many trails for day hikes available to choose from: the South Rim and the North Rim offer rim trail hikes that promise unforgettable views.
You'll be tempted to take a photo wherever you turn while on your walk!
By opting for a day hike, you won't miss out on much - and you'll definitely be safer. You will certainly enjoy it much more than if you chose to go on a backpacking, overnight trip in a more difficult area that is far beyond your capabilities.
Water
Every hiker should carry water with them on the trail.
The Grand Canyon Park knows this, so they made water available on the South (Backcountry Information Centre - lobby) and North (Backcountry Information Centre - outside) Rim.
Water is available on both of these locations year-round.
Bright Angel Trail
The Bright Angel trail is the most popular trail at the Grand Canyon.
The reason? Hikers are able to walk in the footsteps of Native Americans and canyon miners and pioneers.
Aside from that, it offers everything a hiker could want:
Breathtaking views, shade both in the morning and afternoon, water refilling stations, and vault toilets.
Visiting this trail will definitely allow many people to check a goal off their bucket list.
Don't forget, though, that just like any trail in the Grand Canyon, this one is not easy. It's steep and challenging, requiring full attention.
You'll definitely need to be very careful - even if you just want to take a photo of the view or a selfie.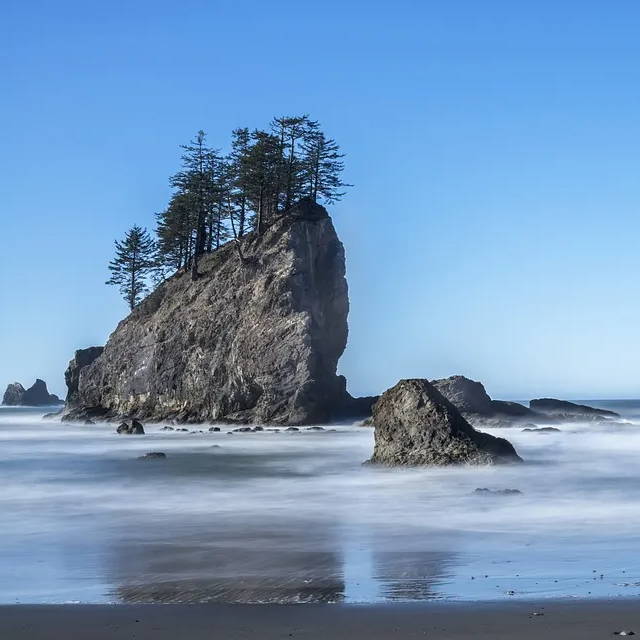 Olympic National Park in the State of Washington is recognizable for its incredible diversity, range of precipitation, and elevation. With multiple ecosystems, vast wilderness, and thousands of years of human history, hikes at this national park will leave you a changed person.

Be Prepared For Changing Weather
Since the Olympic National Park is home to forest, mountain, and coastal ecosystems, don't be surprised if you experience numerous changes of weather in a matter of minutes.
Don't let this discourage you - but rather take it as a challenge and the park's additional charm.
If you are dressed and prepared properly, you'll have no issues, but if you're not - it's a whole other story. So, don't let poor planning ruin your trip.
Protect The Wilderness
The Olympic National Park prides itself on the vast wilderness it's home to - and as visitors, it's our duty to protect the park's most important assets.
To do this, you'll want to use Leave No Trace techniques, as well as stick to designated trails to avoid trampling vegetation.
This way, you will enjoy your trip, and the wilderness will remain unharmed - it's a win-win!
Check If Pets Are Allowed
Almost every trail in the park is not dog friendly, but a couple will allow dogs on a leash.
So, before you get out there, research which ones are dog-friendly - and you'll be able to enjoy those with your furry friend!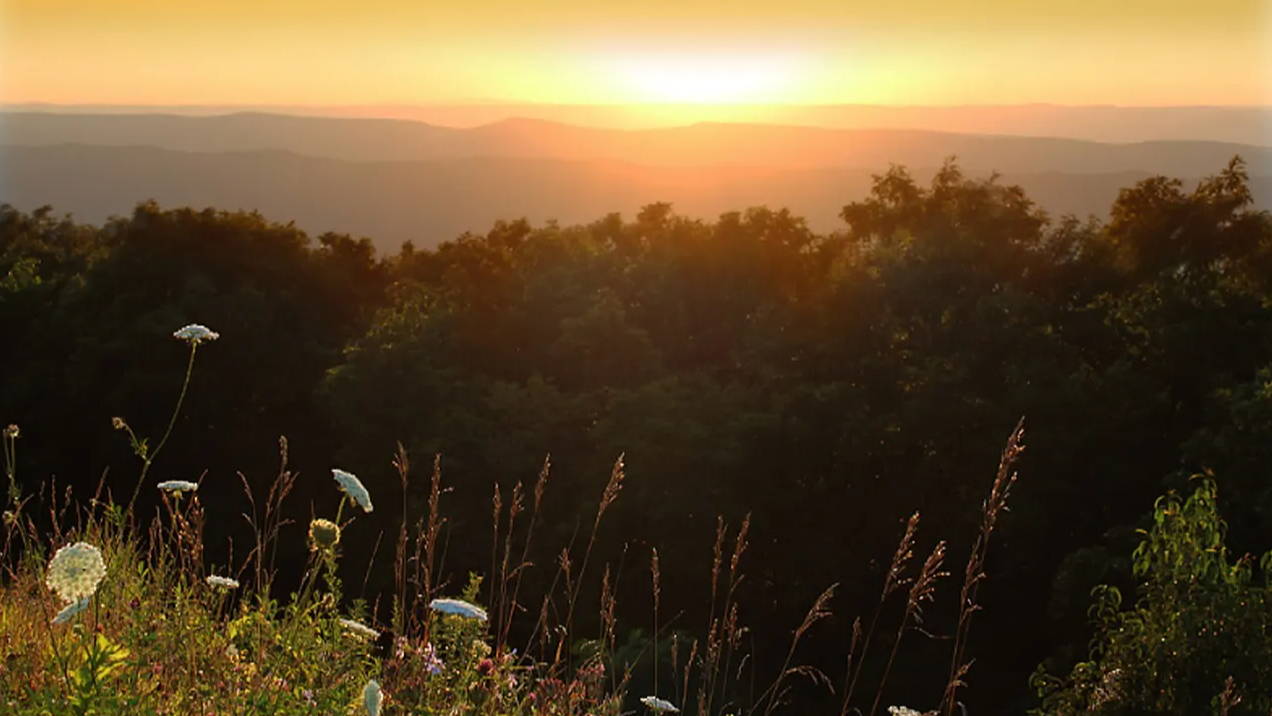 Located in the State of Virginia, the Shenandoah National Park is one of the most special ones out there.
What makes it so special, you're wondering? Well, we're here to tell you!
This national park abounds in wooded areas filled with rich trees, uncanny waterfalls, endless fields of wildflowers - and so much more.
While there, you will see so many scenic views that you won't know which photo to take first. Not to mention the animals you'll be able to see on this trip. Deer, songbirds, and black bears all inhabit this protected area.
So Many Trails
A hiker's dream, Shenandoah offers over 500 miles of trails to choose from and find your favorite. However, this can be a double-edged sword:
For those less versed in this park's wonders, the abundance might be a little overwhelming.
That said, there are many guides available to make this choice easier and more enjoyable for you. Just like with any other hiking trip, you'll need to plan ahead.
Enjoy Fall
Fall might be an ideal season to visit this national park. Because it's home to so many different kinds of trees, the fall season is probably the most magical one in this National Park.
However, most people know this - which makes this time of year the busiest. So, to make the most of this experience in a crowd, there are a few things you should know.
Visit On Weekdays
Most people are busy during the week and save the weekends for outdoor activities. If you want to avoid too many people, try to visit the park on weekdays if you can.
You'll have a wonderful time seeing the picturesque fall appearance of the park without the bustle.
Park Smart
There are multiple entrances at the park, and they all have parking lots. Make sure to find out which are the busiest and opt for the less popular ones.
That will save you both time and effort - and you'll be able to enjoy your hike longer.
Watch Out For Campgrounds
Most campgrounds are booked pretty quickly during the fall season. However, there are a few first-come, first-serve ones that might be available.
But, keep in mind that these cannot be booked over the phone, only in person. So, if you want to utilize one of these campgrounds, you might want to arrive earlier in the day.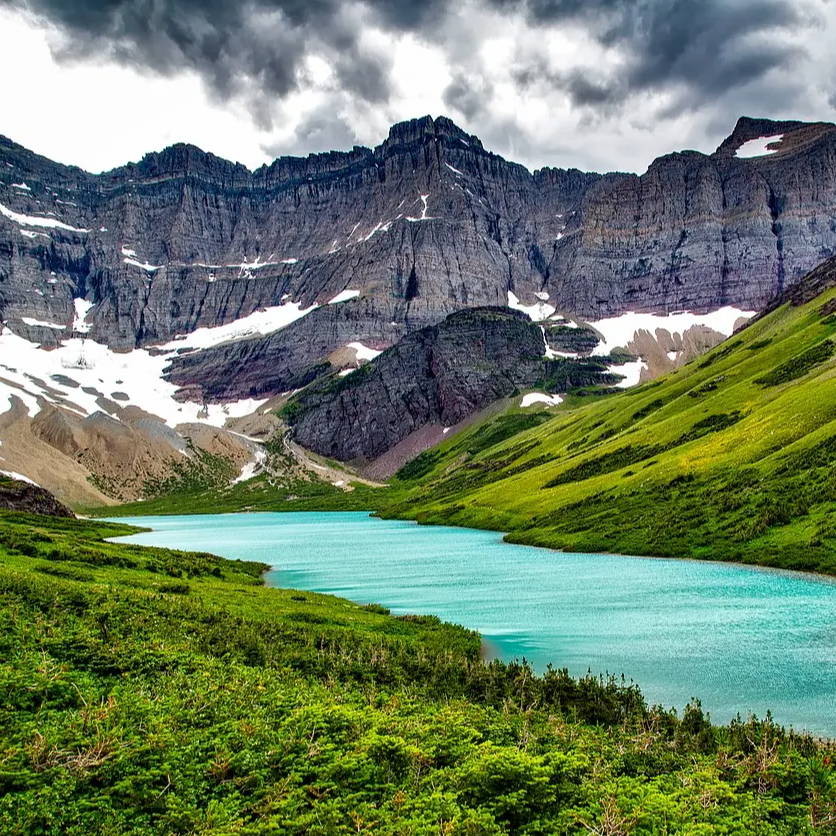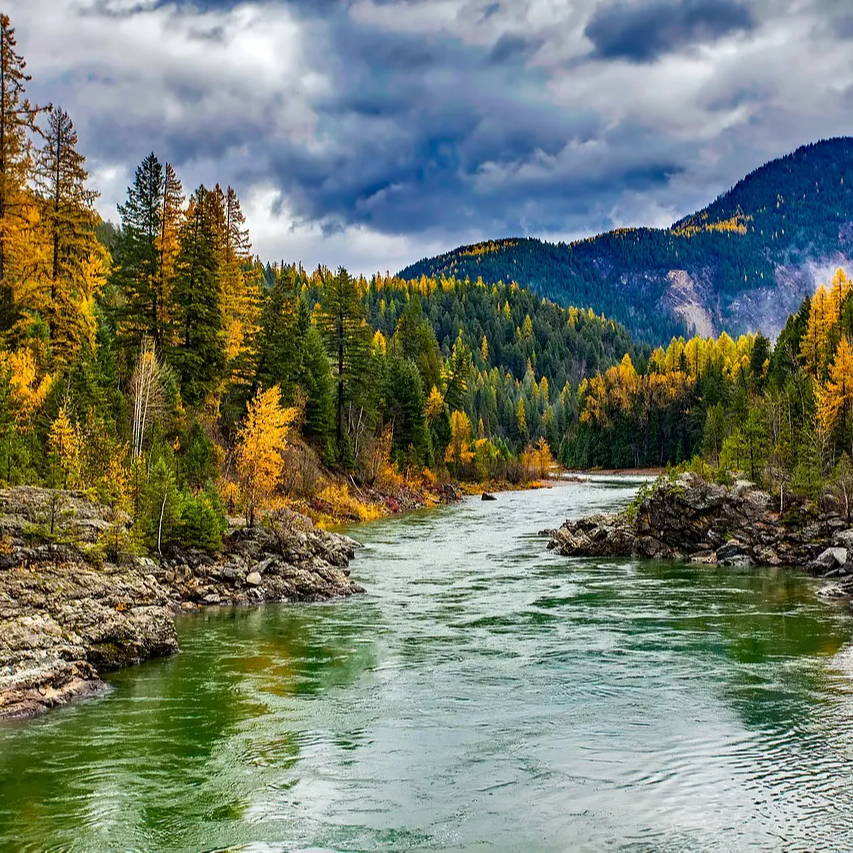 The Glacier National Park, located in the State of Montana, is a sight to behold. With pristine forests, rugged mountains, alpine meadows, and incredible lakes, this national park's beauty will leave you breathless.
Many a trail are available to choose from, and everyone interested in taking a hike while visiting won't have a problem doing so.
Don't Expect Cell Service
While in the backcountry, you won't have any cell service whatsoever. So, make sure that everyone coming along is on the same page about the plan - and nobody strays from it.
Hike In Groups
While this park is stunning, there is lots of wildlife. To minimize any negative encounters while in the backcountry, opt for a hike in a group.
Additionally, all of the members of the group should know not to get ahead or behind. Most of the search and rescue cases are due to people separating from their groups.
Come Prepared
If something that requires help does happen, you have to know that help can be hours away. That means that you'll have to have specific equipment and resources yourself.
It's helpful to have a first aid kit with you on all hikes - along with water and some food. Warm clothes and shoes are a necessity here as well.
Let Someone Know Your Plan
Since there will be no cell service, you won't be able to notify someone that you need help that way.
So, to be safe, you should always let someone know where you're going, which route you'll take, when you will start your hike, and approximately when you'll finish it.
Also, tell them what you'll be wearing, how many people will be going, and leave your license plate number.
Check The Weather And The Terrain
Before embarking on a hike, make sure to look at the weather forecast - and speak with the people at the visitor center or ranger station. This way, you'll know what to expect and won't be unprepared.
Additionally, get familiar with the nooks and crannies of the trail. You'll minimize the chances for injury and hazards - and feel safer and more confident, too.
As we've seen, national parks are fantastic for all kinds of outdoor adventures - including hiking. But, as with any activity in nature, you need to know what to look for and how to prepare to maximize fun and safety.
In this article, we've gone over different types of trails that you might encounter in national parks and outside of them and listed some of the most beautiful national parks for those of us that love to hike.
Here is a brief summary of everything we've gone over in this article to make it easier to memorize.
Regarding the different types of trails, we have foot, multi-use, developed, interpretive trails, bikeways, and boardwalks - all catering to the different needs of their hikers.
As for national parks, The Grand Canyon National Park is one of the most famous and most challenging choices for national park hiking.
On the other hand, we have the Olympic National Park, offering a variety of options - and the Isle Royale, which is ideal for fans of water sports.
Shenandoah National Park is a sight to behold, especially in the fall, so don't miss it. As for the Glacier National Park, it's a wonderful experience that requires preparation - so, don't take it lightly.
Now that you know all there is to know about national parks and hiking, we'll leave you to choose one - and experience hiking to the fullest.
But, we're sure you'll want to give all of these a chance - and you won't regret it!
---