Hiking With Kids: A Guide For Families Interested In Hiking
Keeping your kids entertained while helping them form healthy habits can truly be a challenge, especially in this day and age. Technology has occupied everyone's lives, and while it's definitely useful, spending time away from it and especially in nature, is a must.
So, as any responsible parent, you must have been looking into some interesting outdoor activities which can be fun for the whole family and also beneficial for the kids.
Along the way, hiking has surely come up, and that's how you got here.
Luckily, we're here to tell you everything you need to know about hiking with kids - from all the benefits it brings to the best tips, as well as some things you should be wary about here.
Without further ado, let's get right into it!
Benefits Of Hiking With Kids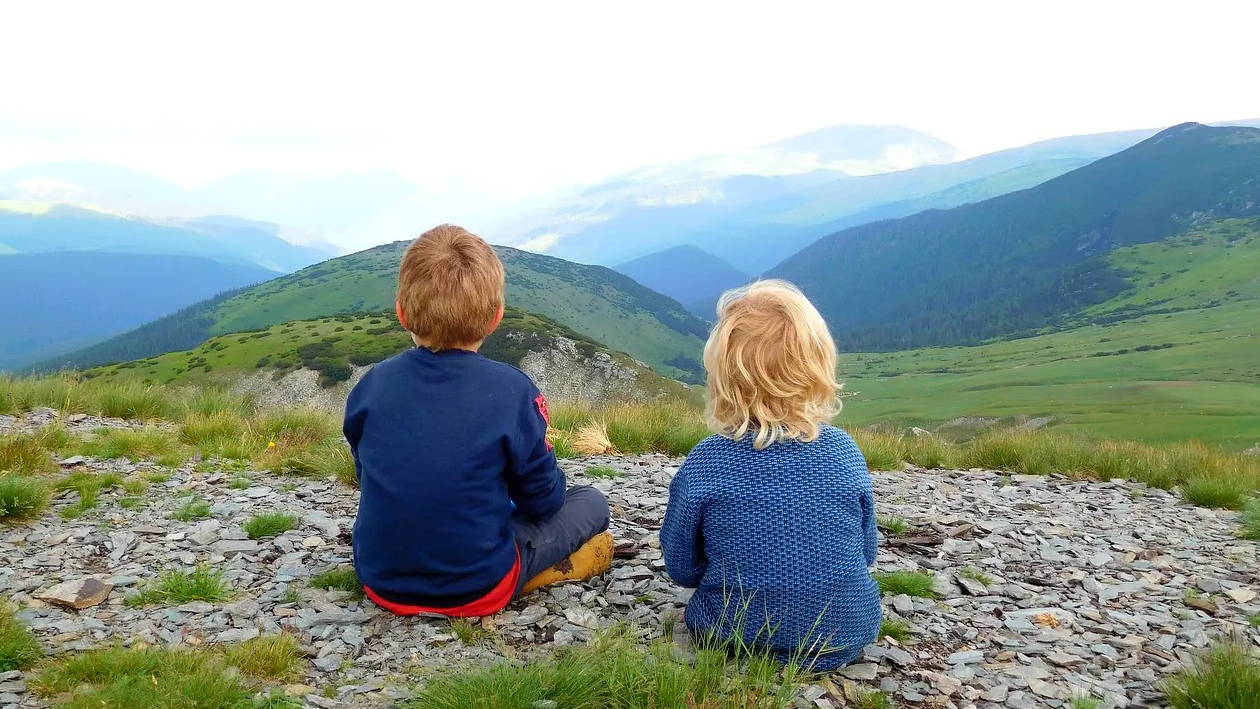 Hiking, in general, is one of the best outdoor activities, if you ask us. It provides you with a good mix of physical activity, gorgeous landscapes, fresh air, and great company (if that's how you choose to go hiking).
Knowing this, it would almost be a crime not to introduce your kids to all the wonders of the hiking world. After all, forming habits as kids can have lifelong advantages, and it's our duty to make sure that happens.
So, what are the exact benefits of hiking with kids?
Mental Health
Mental health has been a topic of much discussion in the last couple of years, and rightfully so.
And while it's obvious that adults are facing many challenges in their daily lives, kids aren't exempt from stress, either.
Finding healthy outlets and activities that help keep us in the right frame of mind is crucial in maintaining a positive outlook.
Most therapists and psychiatrists recommend physical activity when dealing with such mental health issues - and doing it in nature is an added bonus. Some research shows that ecotherapy can have great results in treating mild to moderate depression, too.
Family Quality Time
Everyone's busy and has a life of their own, but nevertheless, it's vital to maintain a sense of togetherness in the family. When children are younger, it's easier to do this - mostly because they still want to spend time with you and aren't embarrassed by almost anything you say or do.
So, seize the opportunity while you still have it.
Nurturing the connection your kid have with their family members is super important - and you should start working on that while they're still young. If those bonds have strong roots, no hormonal or psychological changes will break them.
And activities such as hiking have the ability to help you along the way.
Tips For Hiking With Kids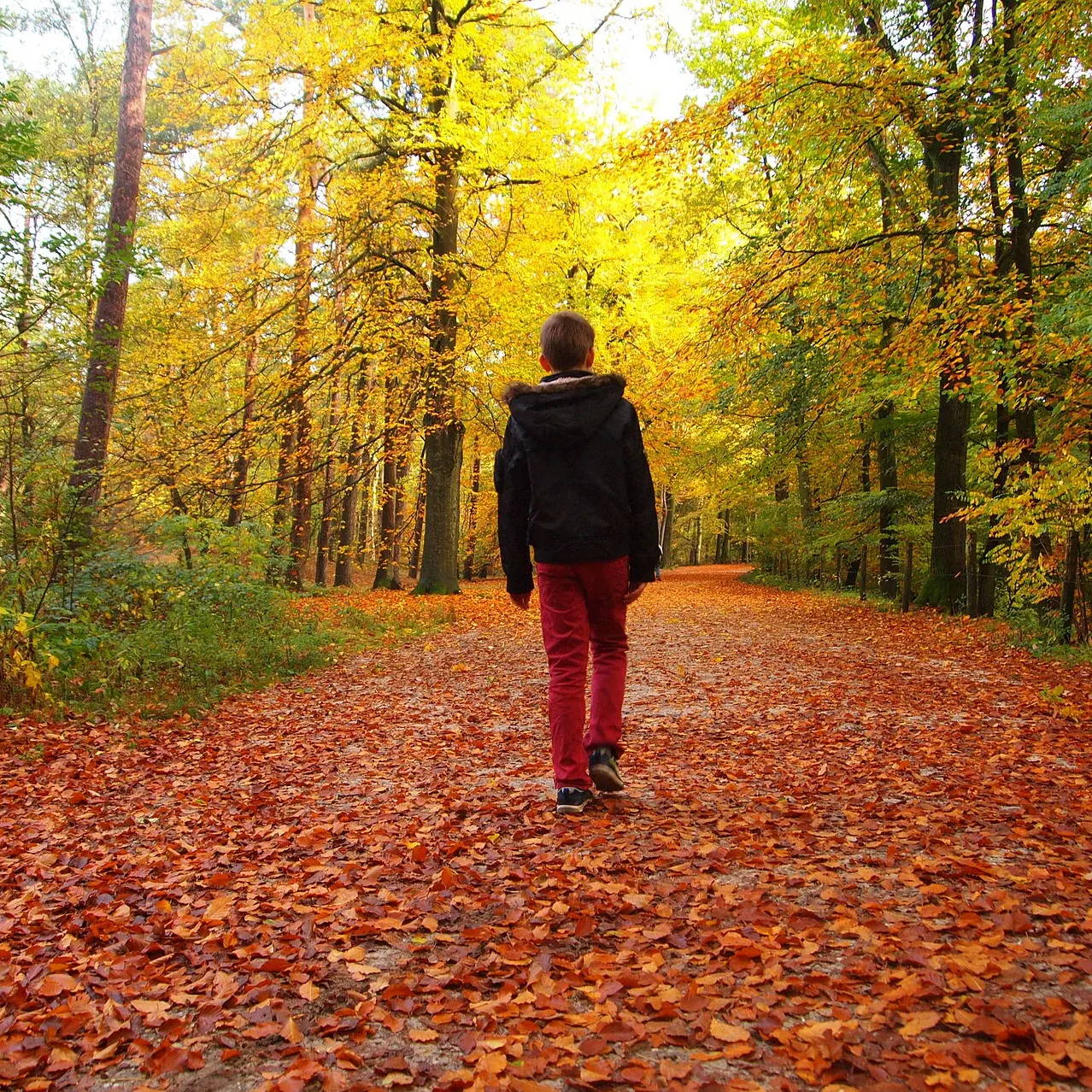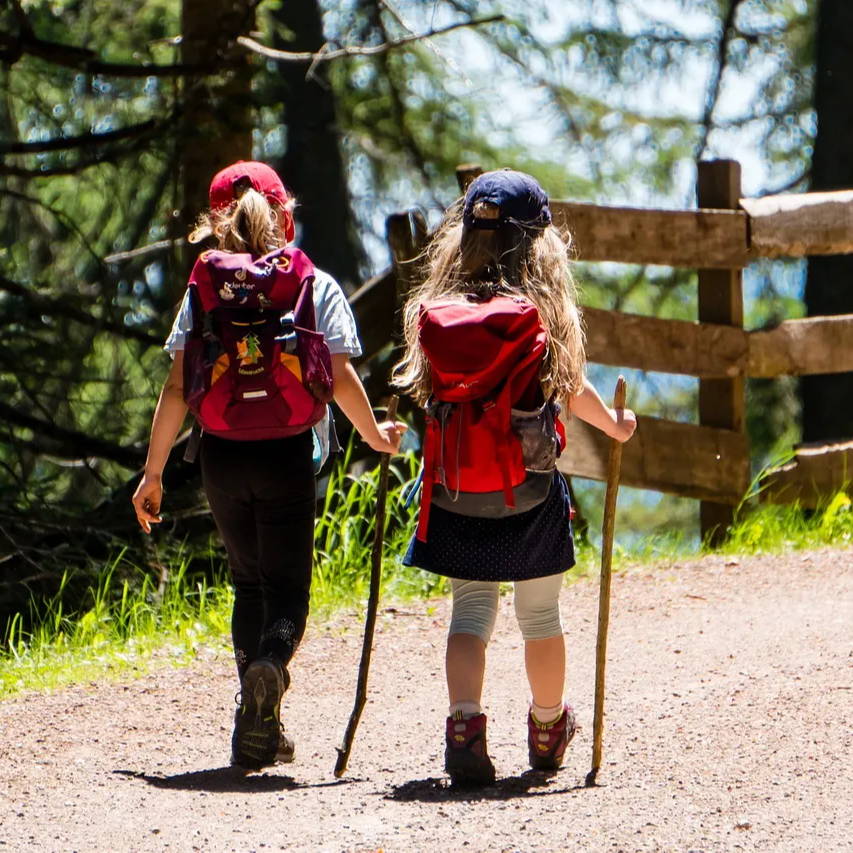 Even though it might seem that there's not much to it, there is definitely a number of things that you need to keep in mind when planning to go on a hike.
And that list only gets longer if you're bringing kids along.
But don't let that scare you; we've got you covered with all the tips you'll need in order to have an enjoyable and successful hike.
Take It Easy
They might be little balls of energy at home, but kids don't really have that much stamina (physical or mental). So, if you want your kids present all throughout a hike, you'll need to adapt it to fit their abilities.
These hikes should be relatively short - at least in the beginning. Don't forget that kids get tired, bored, and overwhelmed easily.
You'll also have a much easier time if the children are in a good mood and somewhat excited about the rest of the adventure than if they are grumpy and exhausted.
Adjust Your Pace
Additionally, try to go at the kids' pace, however slow or fast that might be. It's much more realistic that the adults adjust their pace according to the kids than the other way around.
Another thing that will help you when hiking with kids is taking semi-frequent breaks. Because of the aforementioned stamina, children will get tired more easily. And sometimes, the only way to get to the finish line is to pause every now and again.
Don't worry; this won't affect the success of the hike, nor will it make it less enjoyable. Quite the opposite:
It will allow you and your children to take a photo or two, see some animals you otherwise wouldn't have noticed, and snack on some delicious food.
Not so bad after all, right?
Also, it's not the end of the world if you don't finish some of your hikes. After all, it's not the destination; it's the journey.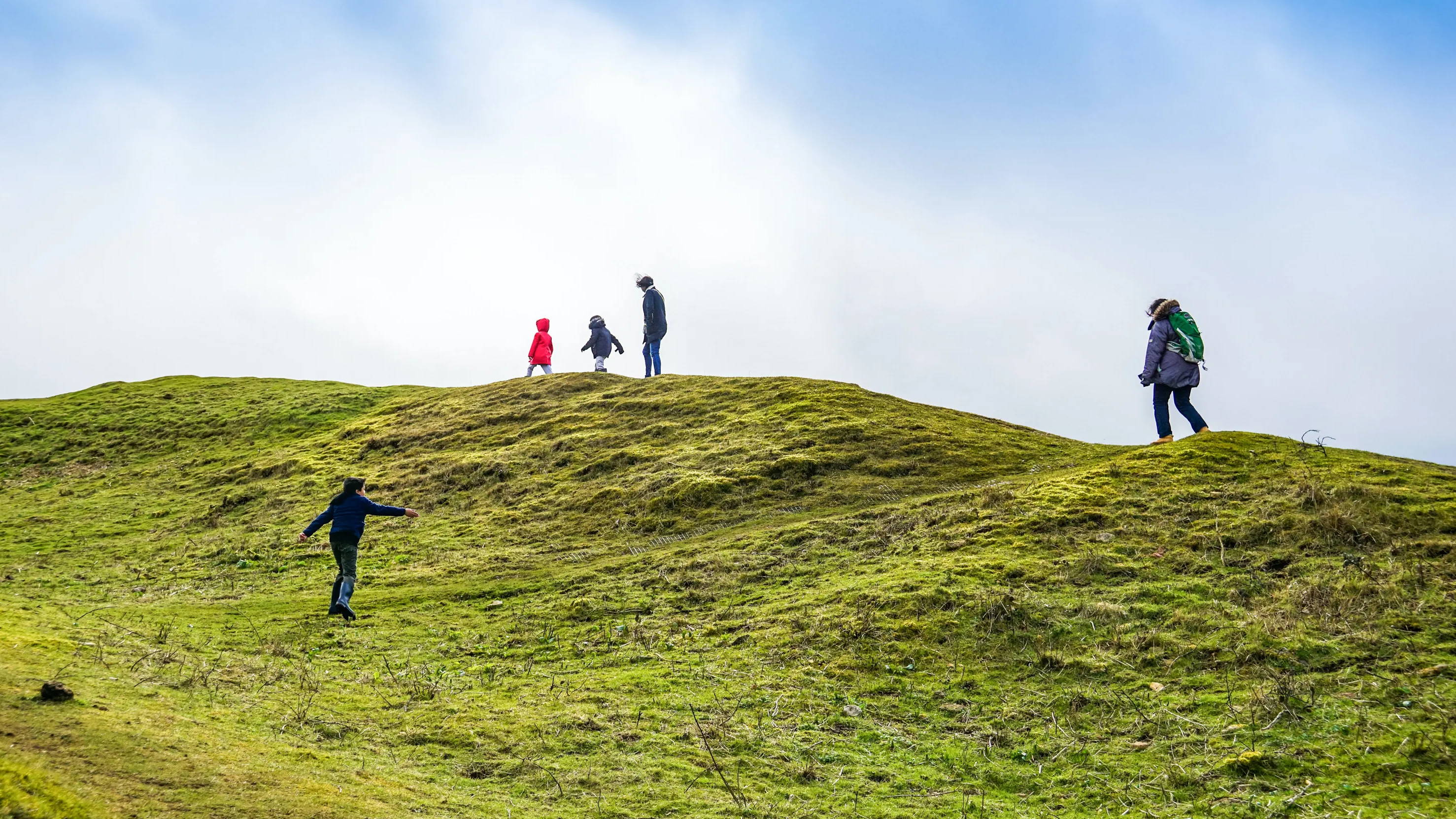 Choose Kid Friendly Hiking Trails
This one goes hand in hand with the previous tip. You can't expect your child to be able to conquer long and complex hiking trails - at least not in the beginning.
Needless to say, a thru-hike is out of the question.
You'll have to find a trail that fits your kids' abilities.
However, a kid-friendly hiking trail doesn't only mean one that isn't too exhausting. It also means one that will be interesting enough to keep kids on their toes all throughout it.
By this, we mean a trail that has lots of rocks, logs, branches, sticks, and other features that might make the hike more of an adventure. Children are creative; a stick can easily become a sword, a larger rock could be a throne - the possibilities are endless.
Also, picking trails that have varying terrain will add to the kids' enjoyment. Bridges, creeks, and springs are your best friend.
Remember, diversity is the enemy of boredom.
Whatever age your kid - or kids - are, making things seem like play will make sure even the most mundane of tasks seem exciting.
Hike With Friends
However much your kids love you, they also love their peers. It's natural for them to start branching out of the family at a certain age. So, embracing that - and using it to your advantage - will certainly have great results.
Allowing your child to invite a friend to come along will make them more excited and more likely to want to come on a hike with you.
The kids' energy levels are similar, so they'll be on the same page about that - and you won't have to worry about keeping up as much. The little friends will play and have fun along the way and probably won't even feel the challenges of the hike.
It will all seem like an adventure to the kids, and the likelihood that they will want to go on another one in the future will be pretty high.
Of course, this comes with no shortage of additional challenges for you - and the biggest one would be looking after the safety of another child.
That's a huge responsibility and can make hiking a less tranquil experience for you. So, it might not be a bad idea to invite the parents as well.
Multiple families going on a hike together could be fun for everyone involved - provided that you like your kid's friend's parents, that is. And with multiple adults present, the responsibility is shared, you'll have company - and your kids will keep each other entertained.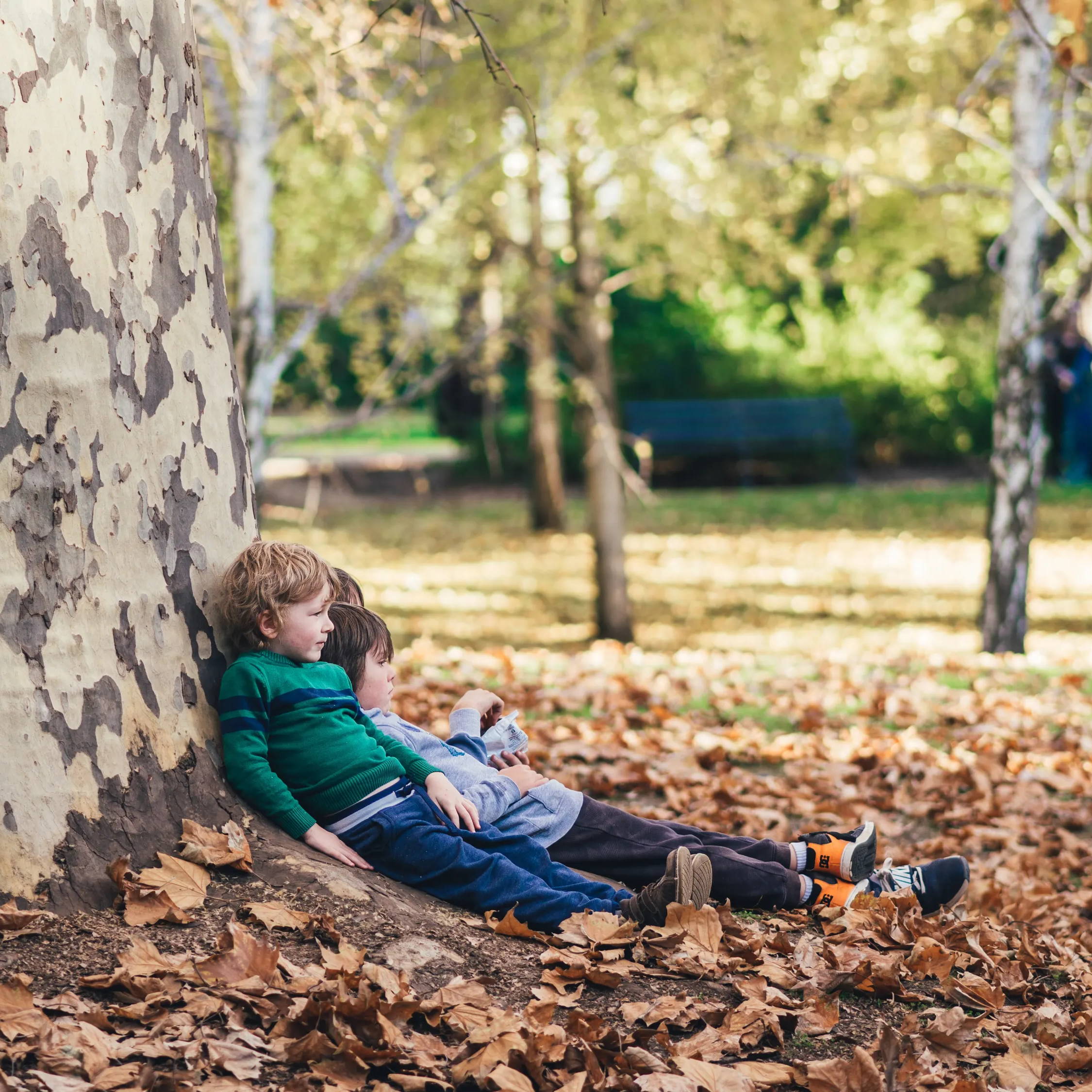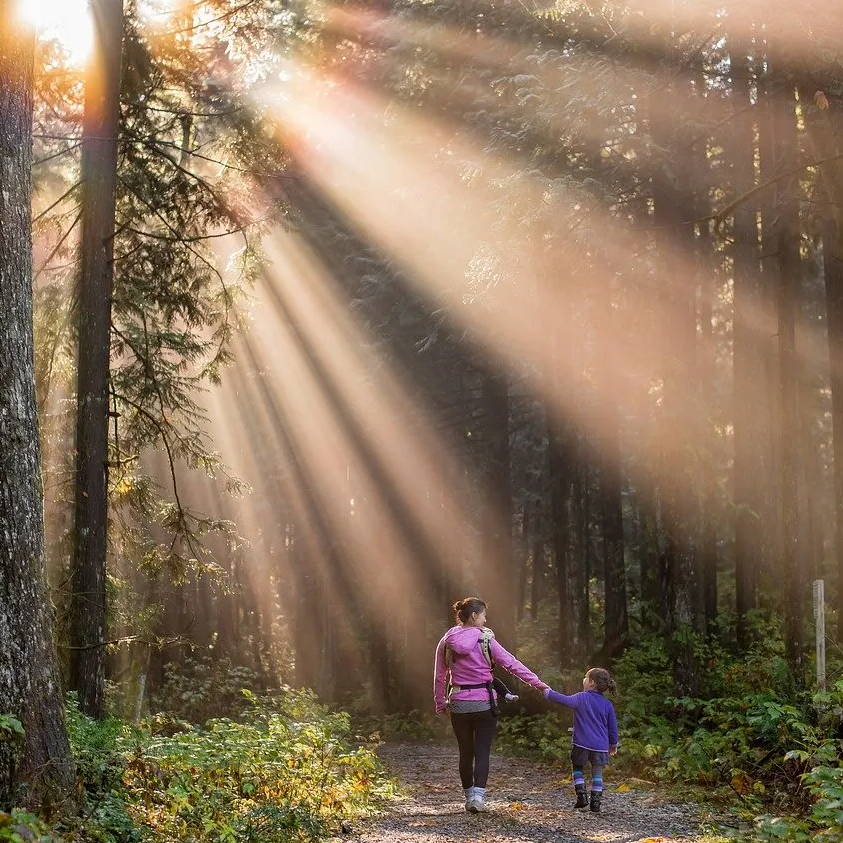 Plan Ahead
This one pretty much goes without saying, and it applies to pretty much any hike, regardless of who is coming along. Hiking is a wonderful activity, but it's not one you can just take on mindlessly and in the spur of the moment.
In order to ensure your safety and the safety of everyone who is coming with you, be diligent and prepare everything you'll need for a hike beforehand.
We know this can seem intimidating, and you might not know where to start - but there's no need to panic. All the information you'll need is right here.
Study The Trails
If you want to go on hikes, you need first to choose a trail and then study it thoroughly. Not just you; the whole family.
It's also a good idea to print out a map of the trail to have at hand.
When you're on the trail, you don't want to rely solely on technology; you never know when your battery might die or when you might lose your signal. This way, you'll be able to find your way even without your phone.
Another good thing is to have a photo or two of the trail with you on the hike. You'll have a much easier time orienting while hiking, and it might help prevent getting lost.
Also, showing your child a photo of the trail before actually going can give them an idea of what to expect and can get them excited for the adventure.
Pack Accordingly
When going hiking, overpacking can be just as big of an issue as underpacking. While you do want to be prepared for potential situations that can happen during hikes, you also don't want to waste a bunch of energy carrying excessive gear in your backpack.
What you'll definitely want to bring are the essentials - water, snacks, maps, sun protection, compass, first aid kit, spare clothing, etc.
Aside from these, there are many things you could bring to your hike that can make the hike more exciting for your kids: binoculars, a nature guide, or a magnifying glass, for example.
One excellent tip is to have your kids - depending on their ages, of course - pack and carry their own backpack and bring their own snacks and some gear they think they'll need.
This way, you could also teach them the importance of packing only what you can carry.
Make A List
Making a list of everything you'll need on your hike will ensure that you neither pack too much nor too little. So, once you've chosen your trail, you should jot down everything you think you might need.
Have this list available at all times so that you can write things as you remember them.
Also, our advice is to start with this at least a couple of days prior to the hike in order to give yourself enough time to think of everything.
Once you think you've got everything on paper, you can get down to narrowing the list. Start with the essentials (first aid kit, sun protection, refreshments, etc.) and go from there.
An excellent way to get your kids more involved and excited about hiking is to include them in the process of making these lists. They could give you their input - and even remind you of something useful that you could have otherwise forgotten.
But remember: less is more.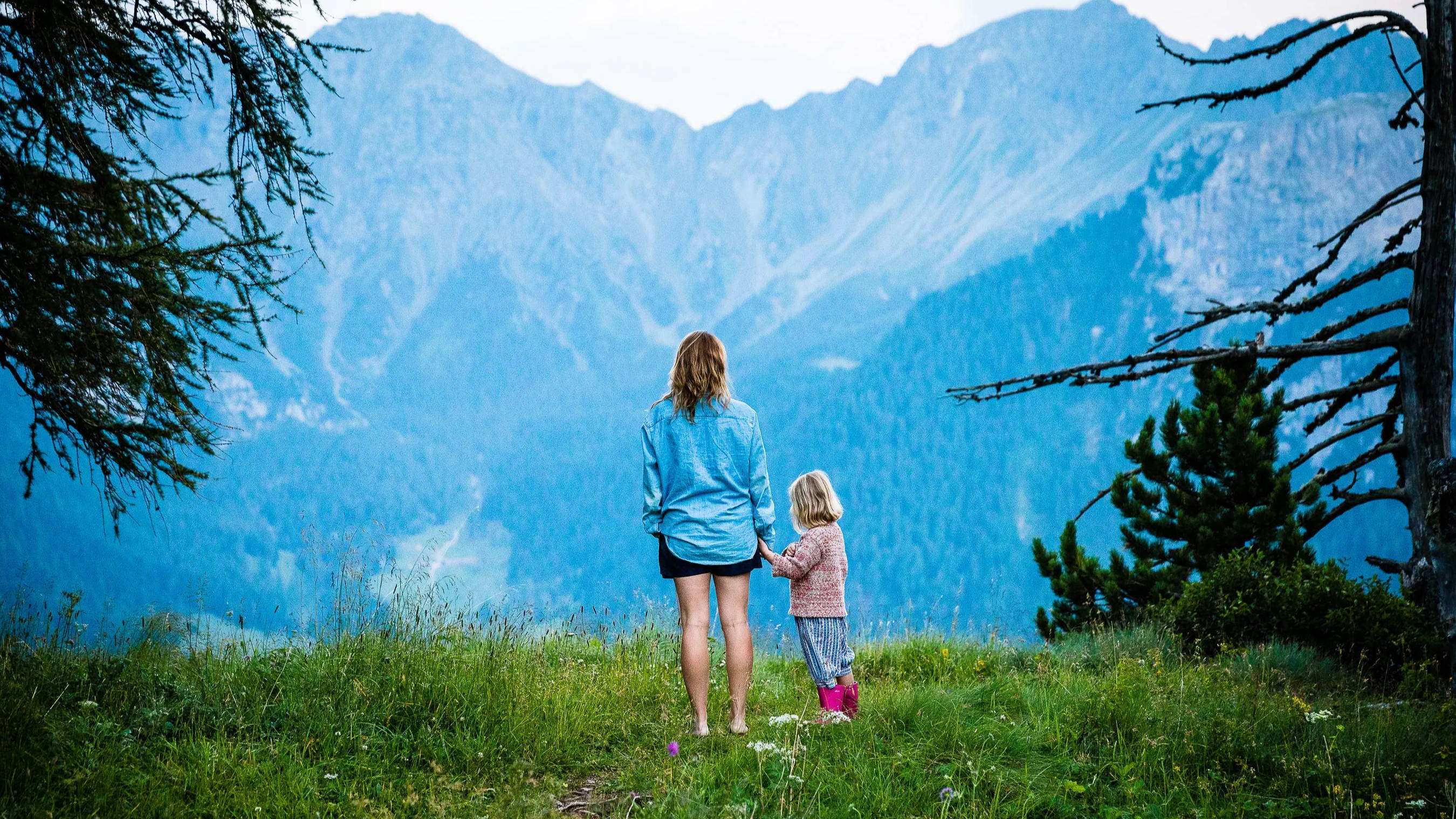 Take Precautions
Depending on the trail, during hikes, you'll encounter many obstacles - hazardous terrain (rocks, sticks, logs, etc.), different animals, fatigue, heat, and so on. Taking kids hiking also brings additional risks.
However, the most important thing here is to be prepared. Knowing what might happen could save you so much trouble.
There are certain skills you'll need to possess in order to ensure everyone's safety while hiking.
Knowing the basics of first aid is number one. God forbid anyone needs it; you'll be somewhat at peace knowing you're capable - and everyone else will be able to keep calm, as well.
Another thing you should keep in mind is clothing.
Regardless of what weather you're anticipating, comfort and layers are key when we're talking hiking clothes. Always pack warm jackets, sweaters, and an outdoors waterproof blanket; you never know when you'll need them.
You'll want to make sure your children are also prepared for what can happen when hiking.
Teach your kids the basics of personal safety and make sure they are well acquainted with the trail that you'll be taking. This can be a lifesaver in case they wander off and get lost.
Get yourself, your husband or wife, and your child familiar with gear such as walkie-talkies and all of their features, which are a great companion during hikes. That way, if the kids get ahead of you, you'll be able to contact them without needing to call them on the phone.
Bear in mind - prevention is better than cure.
Have Fun
This is probably one of the most important tips we can give you. There is no point in going hiking if it's not going to be a fun, positive experience.
Luckily, there are many ways to make hiking as fun as possible.
Play Games And Use Your Creativity
Kids will be of great help here since their imagination is running wild. So, let them come up with games you can play as a family on your hiking trail.
It will keep kids entertained and joyful since they will be in control of an aspect of the hike - and they will be doing something they truly like.
Take Photos Along The Way
Documenting your time on the trail can serve as motivation for each hike ahead. Taking a photo here and there won't take away from being in the moment but can create memories to look back on later.
One of the best tips here is to let loose and take some silly photos when you're hiking with kids - they'll love it, and you'll all have some fun with it, as well.
Don't Take It Too Seriously
While you are hiking with kids, you can also give them a crash course in safety, orientation, flora and fauna, the importance of family unity, and much more - but use this opportunity wisely.
While hikes can be a great learning opportunity - not only for young kids but for the entire family - don't use your time on the hiking trail to turn every little moment into a lecture.
Kids will get bored easily instead of enjoying their time hiking - and most likely won't remember most of what you're trying to teach them, anyway.
If you want to use the hiking trail as a textbook, do so through games - and limit the number of information you give to your kids at once.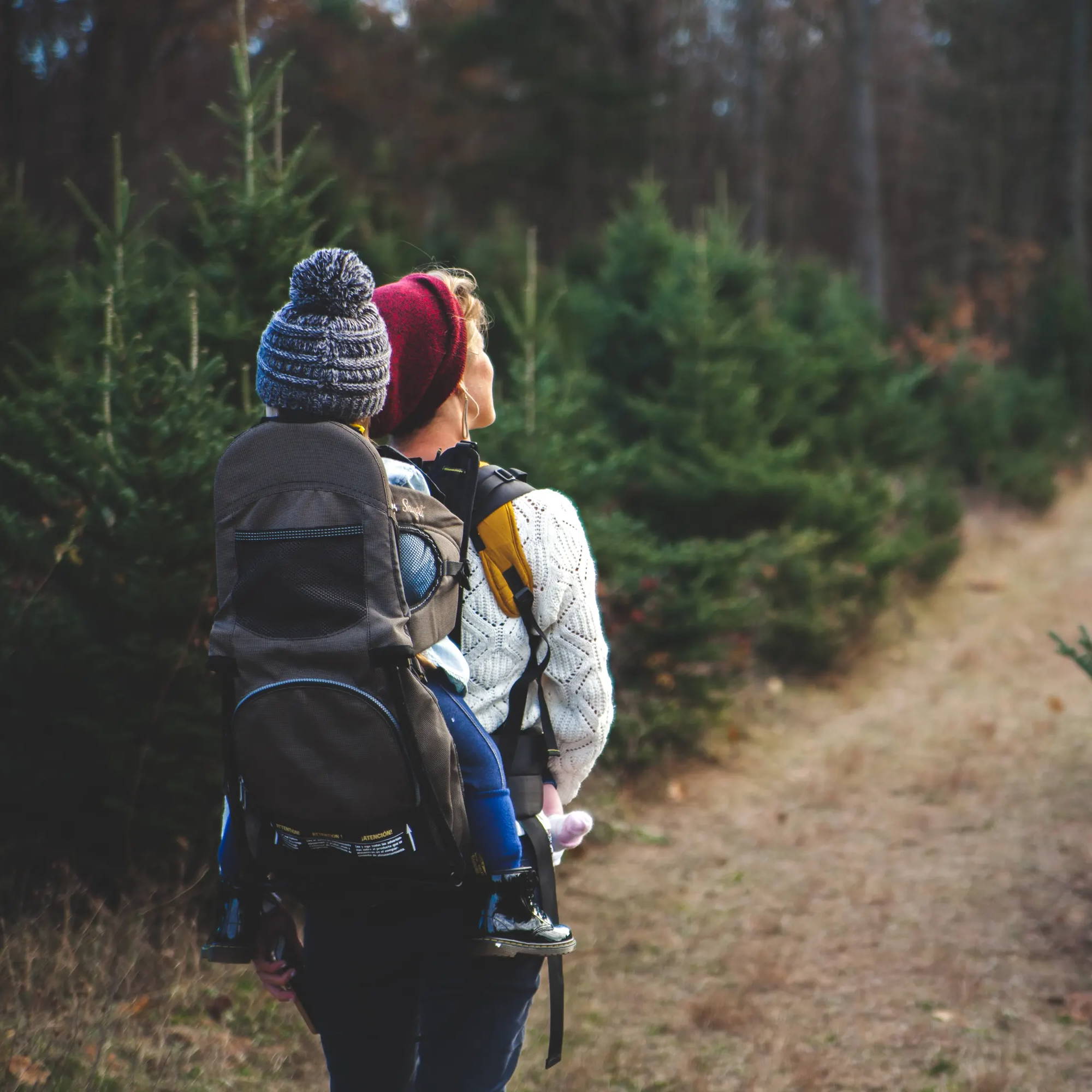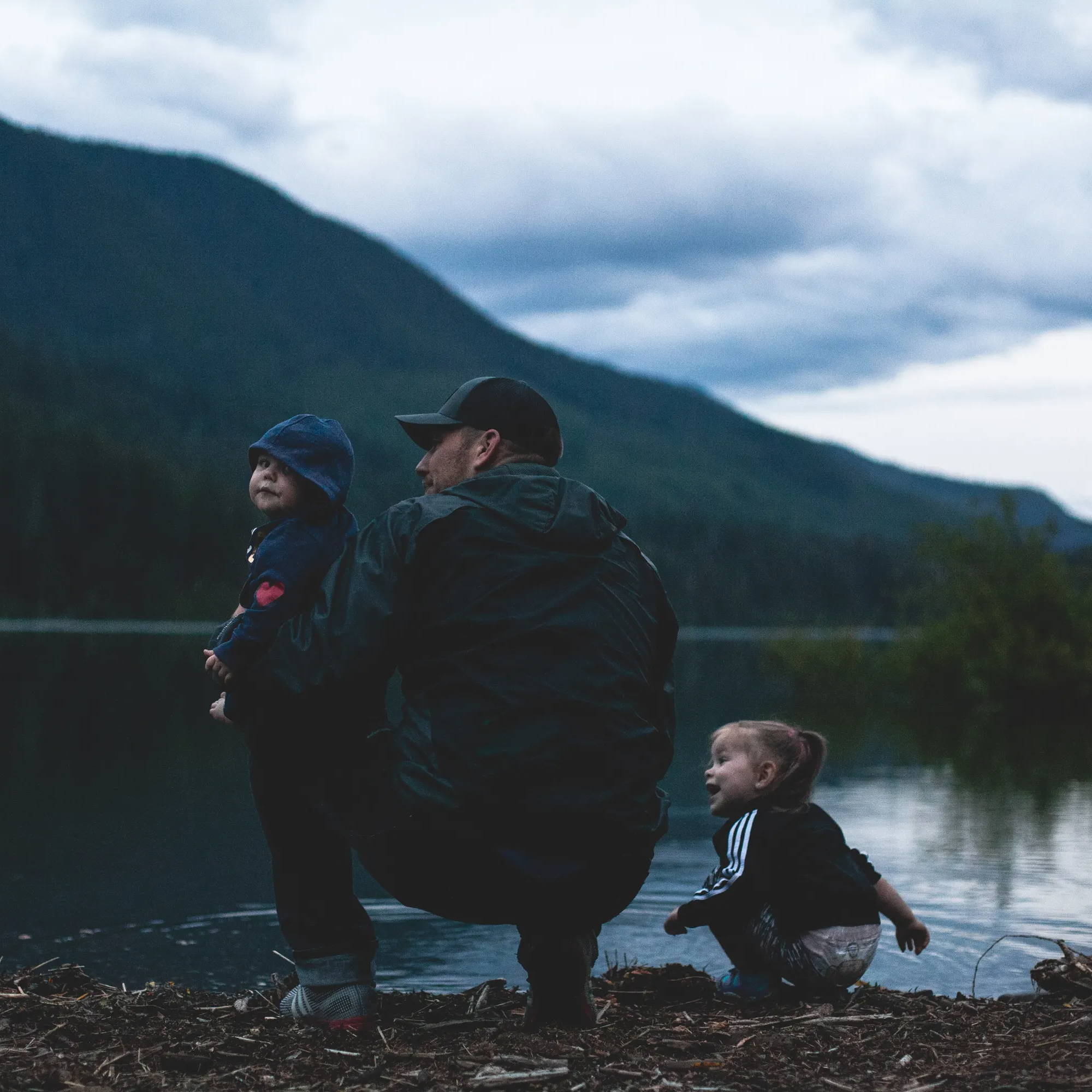 Hiking with kids is a wonderful activity to incorporate into your weekly or monthly schedule. It has many benefits, such as getting children to enjoy spending time outdoors, helping both you and your kids' mental health, spending quality family time, and so on.
So, gathering as many tips as you need to have a successful hike is a must. Luckily, we've shared some of the most important tips you'll need along the way.
Now, here's a summary of everything we've gone over:
Taking things slow is necessary when hiking with kids. It's an investment in the future and will benefit everyone involved.
You'll also need to choose hiking trails that are appropriate for kids, both in terms of how challenging they are as well as how entertaining the trail will be for the kids.
If you want your kids to be interested and excited about going hiking, you can invite some of their friends and their families to join you on the trail. This way, everyone will have company!
Planning ahead is a necessity. You'll want to decide on a trail sometime before actually heading out and get familiar with it. It's best to prevent unpleasant surprises.
Our recommendation is to pack appropriately - not too much nor too little. Start from the necessities and go from there. Also, you can get your kids involved in the preparations by having them pack their own backpacks.
The best way to ensure you've packed all you need is to make a list prior.
You have to take precautions by learning the basics of first aid and preparing your kids for scenarios that can happen while on the trail.
And last but not least, don't forget to have fun, because if you don't, you might as well stay at home.
Now that you're equipped with all the knowledge you need on hiking with kids go ahead and start planning your next adventure. Your kids will love it!
---